Photographing family members is the most common (some might say 'democratised') form of visual art-making, practiced by casual observers, amateur artists and esteemed image-makers alike. Sally Mann studied her three young children and their desire for autonomy in Immediate Family, considered one of the most significant photography books ever made. Masahisa Fukase took countless shots of wife Yōko Wanibe and, in 1991, published Family, a book of studio-shot family portraits that pondered two decades of shifting dynamics against the same white backdrop. Gillian Laub used photography to better understand her family and their political opinions in the Trump era. Others, like Paul Graham, who captured his 88-year-old mother in a poignant 2019 series, have turned to family infrequently or latterly in their practice, offering something of a creative catharsis after decades of documentary work.
Tealia Ellis Ritter has photographed her family since 1989, a constant fixation as she developed from curious teenager to trained artist. As a photography student at Columbia College, Chicago in 2001, Taelia saw The Model Wife at the city's Art Institute, an exhibition of nine male photographers' images of their wives, including Lee Friedlander and Emmet Gowin. Uninspired by this male sameness, Tealia turned to Sally Mann's work.
© Tealia Ellis Ritter 2021 courtesy Loose Joints
It was a moment of resemblance that prompted the idea for The Model Family. Tealia realised that her own daughter was nearing the age (roughly six) that she had started photographing her own sister in the 1990s, leading her to revisit 30 years' worth of negatives. The book of 140 plates begins in Tealia's adolescence in East Moline, Illinois, instructing her younger sister into a variety of theatrical, often fashion-like poses. It moves through her parents' divorce and the aftermath of her father's death in 1990 to her current home in Connecticut. Her mother becomes a grandmother; her sister an aunt; her boyfriend a husband. It feels as though Tealia is collaborating with former versions of herself — reoccupying past lives through a single viewpoint, anchored by loyal subjects.
Cut-up-style curation leaves no easy chronology here, meaning The Model Family invites the cross-generational inquiry that characterises all family photography. Although subjects' names are mostly included in the brief captions, she chooses to omit a family tree or explanatory notes. The viewer doesn't know for sure the relationship between the young Crystal, crouching beside a slain stag on a car backseat, and Finn, the boy in the previous panel, smiling as he is held aloft by David, whose face is obscured. During our conversation, I debated whether to ask Tealia to confirm these identities. In the end, after I had guessed incorrectly, Tealia ran through her cast: Margot (grandmother), Anne (mother), Oscar (father), Crystal (sister), David (husband), Finn and Isla (children).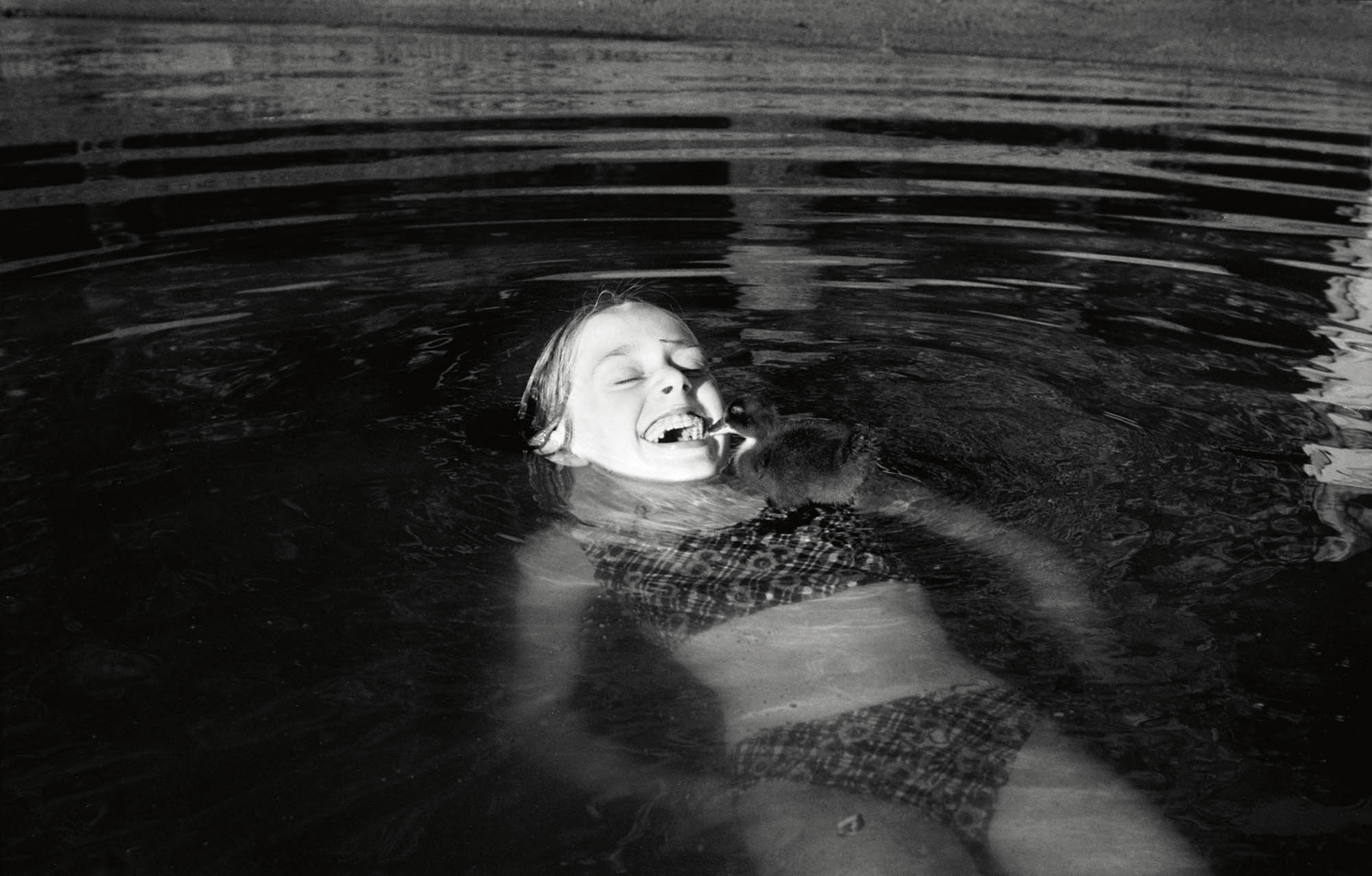 © Tealia Ellis Ritter 2021 courtesy Loose Joints
Each image has two listed dates. The first, the year of composition. The second, the "year of reinterpretation," which, Tealia says, is when the image developed meaning for her "in the context of being an artist." The viewer is left to piece together this family story, the reading process like removing photographs from an album and checking their flipsides for annotations. A headshot of Crystal, earnest but Puck-like in a neat flower crown, precedes a shot from 15 years later: a close-up of Anne's bloodied hands streaking a white surface like oil. The Model Family collapses temporal boundaries as only photographs and film can. The effect is to have the most intimate family questions answered. What was my father like at my age? How did my late grandfather act with my mother?
These queries can be addressed without photographs: not just through memory, but personal introspection. Tealia remembers an isolated upbringing in East Moline, where long days were spent with Crystal and nearby wildlife rather than friends or neighbours. Her parents were not absent, but independent-minded, and more so when separated. Now raising two children in lakeside Connecticut, she finds these cycles have repeated. Tealia's children are shown lounging with their pets or engulfed by their home's architecture: shadowed atop a flight of stairs; dwarfed by sliding doors to an untouched porch. The world "Model" in its title suggests an archetypal family structure, the only one the artist has ever known. Tactile intimacy exists in David and Finn's relationship but is otherwise scarce. "As a kid, you're trying on different ideas of yourself, your family, and working out who you all are," Tealia says. "People do blend into each other."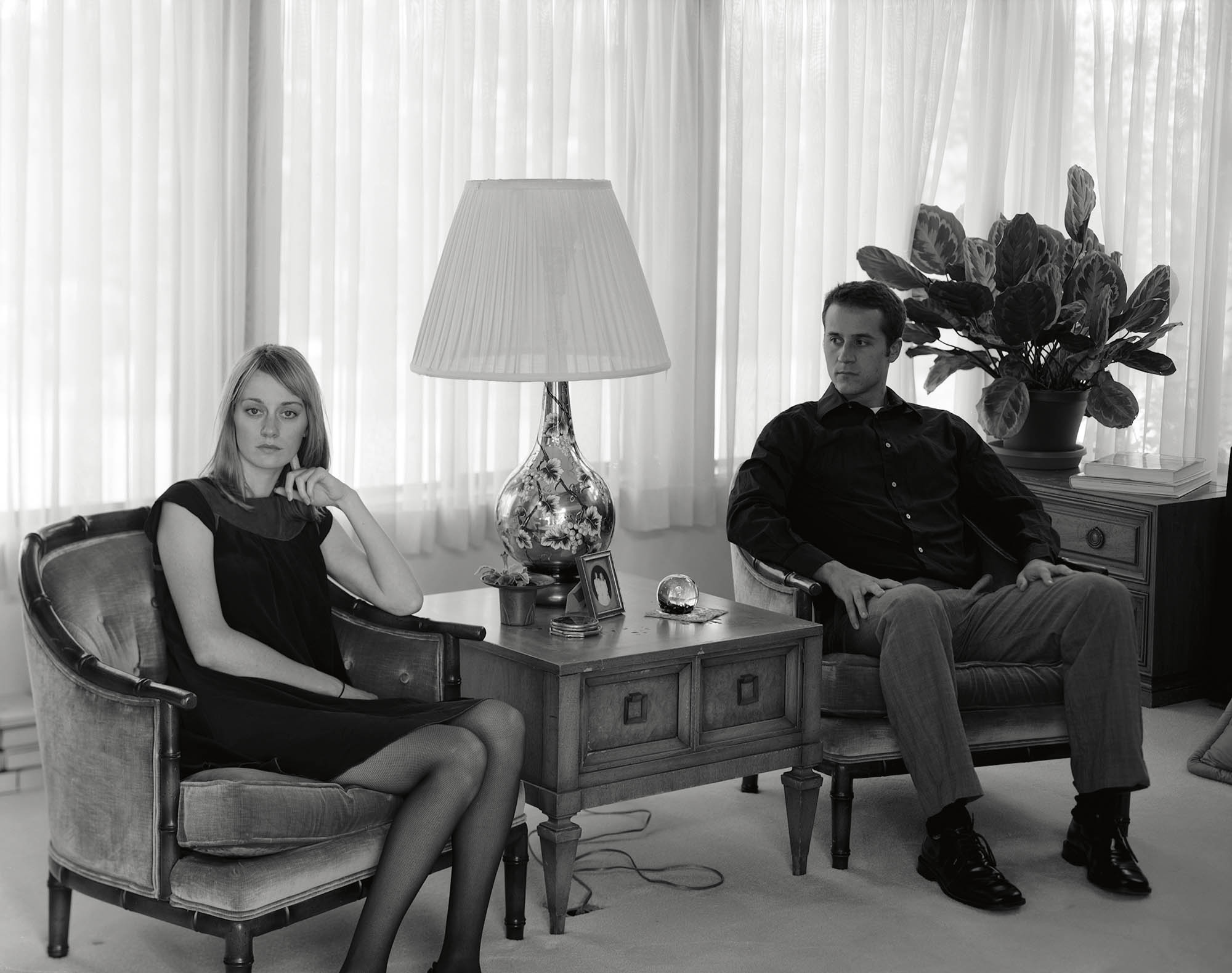 © Tealia Ellis Ritter 2021 courtesy Loose Joints
A sequence of images informally titled "Things We Burned" reflects on the death of Tealia's father, resetting the book's atmosphere and explaining the anguish of earlier plates. This most intense episode (and the only chronological section) is marked by blackout pages, one of which bears the list of items burned when Crystal, Anne and Tealia eventually cleared out Oscar's house, 14 years after his death. "The divorce papers; Two old teddy bears; Frozen dead pigeons, including Dizzy, Anne's first pigeon; Things too painful to keep; A lifetime; All my teenage journals." Death becomes a connective tissue for the book's remaining images, a chance for comfort and support to seep in and expand while empty space carries new meaning. David and Crystal look resolute before Margot's funeral in 2007. In her text for the book, Lisa Taddeo writes that: "Loss is the only true democracy we have. If we really looked at each other, we might see clearly through to the fact of our shared pain." Perhaps empathy is The Model Family's most powerful request.
Is all family photography artistic in intention? From the comfort of home, it is often as heavily choreographed as any professional shoot. "All photography is a performance," Tealia says. "And I apply that to iPhone photos of your kid's birthday too, because all people tend to have some concept of what they want to see when they decide to take a photograph." It is in the act of realising imagination, then, that the value of image-making lies. And although The Model Family is a wide emotional topography, Tealia's eye remains its ultimate conductor. This is photography as tool, as crutch, as lifeblood. "There's a lot to dismantling a life," she says. "But every image in some way is an image of me, because I'm the one making it."
'The Model Family' by Tealia Ellis Ritter is published by Loose Joints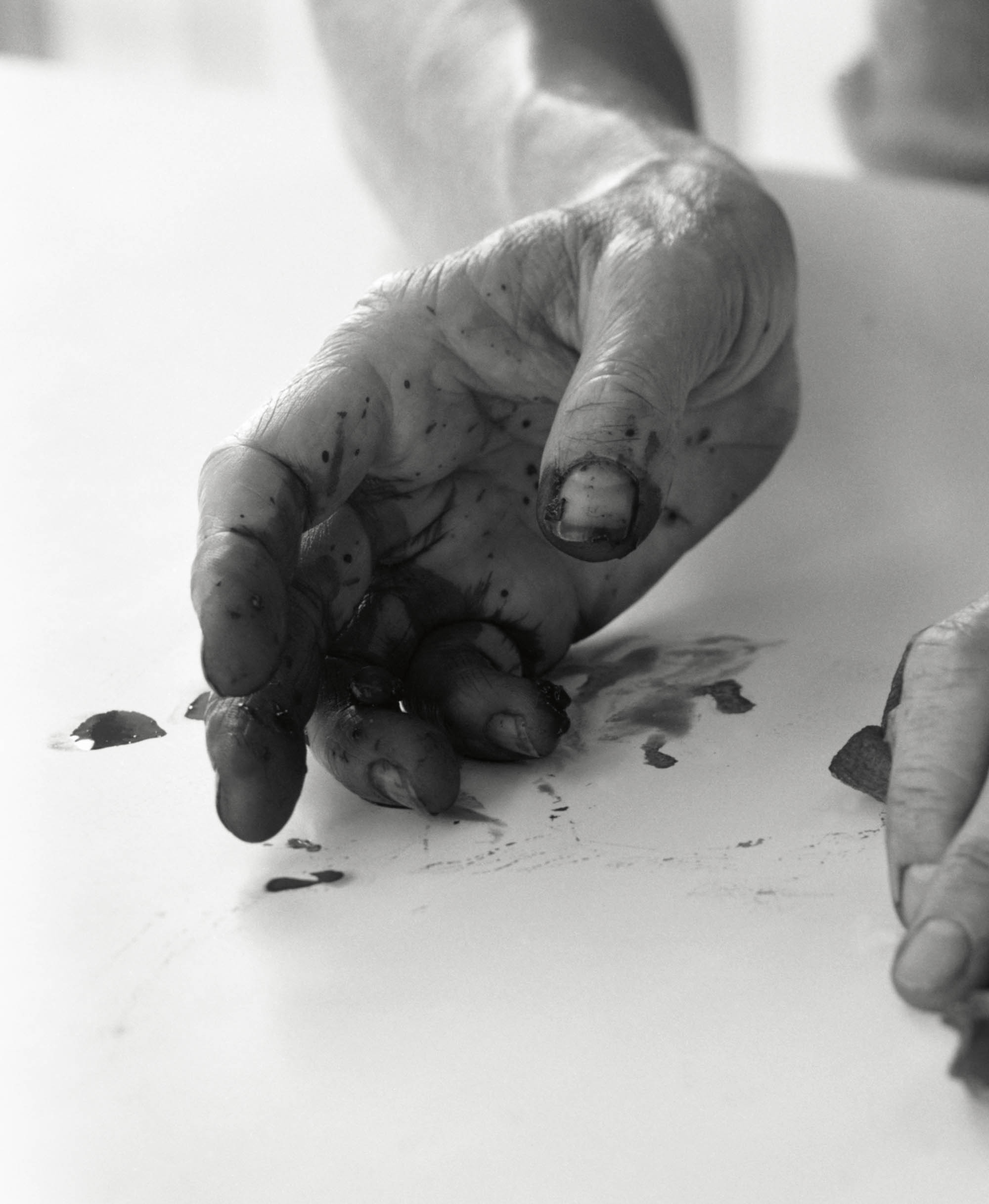 © Tealia Ellis Ritter 2021 courtesy Loose Joints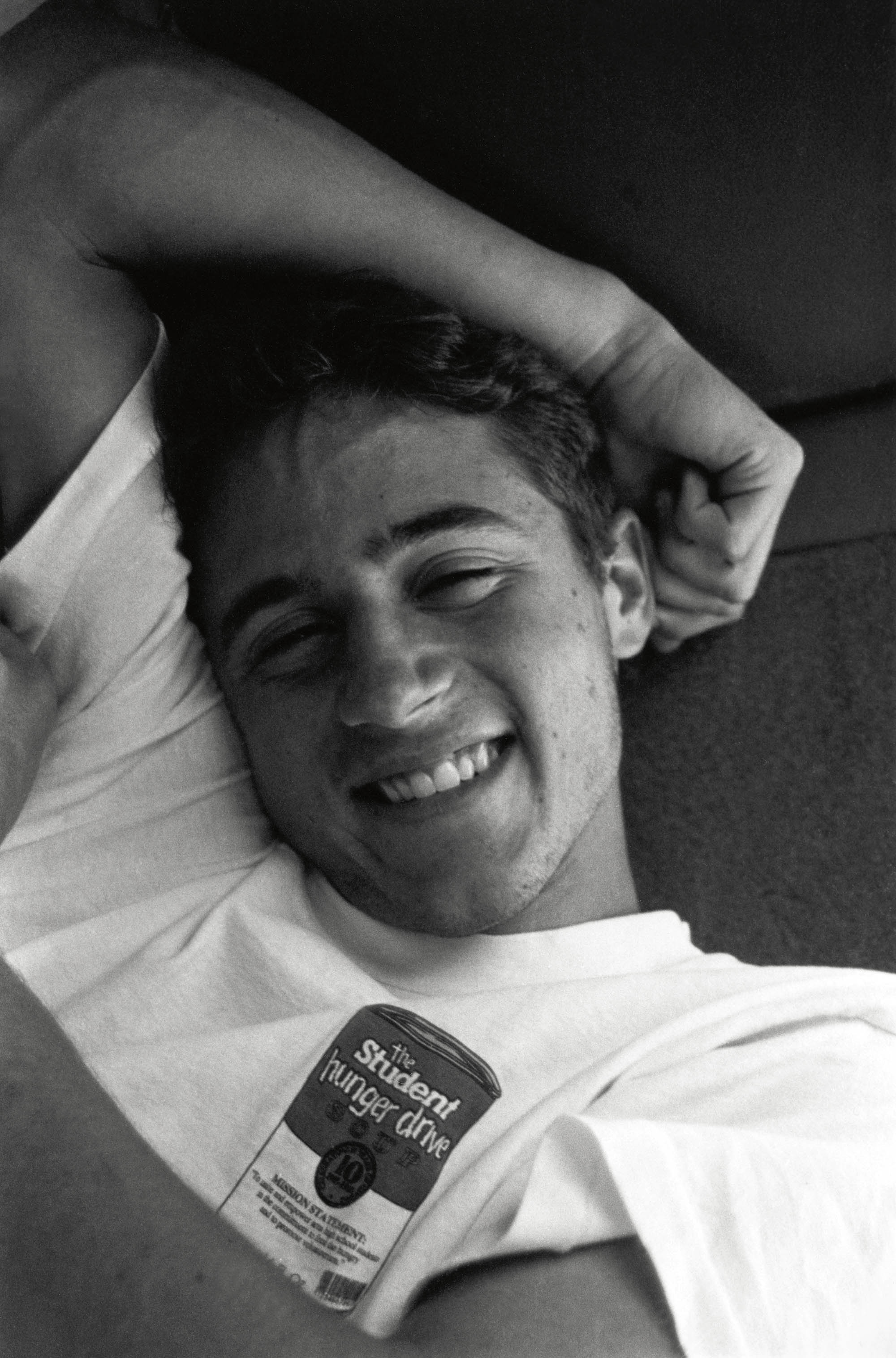 © Tealia Ellis Ritter 2021 courtesy Loose Joints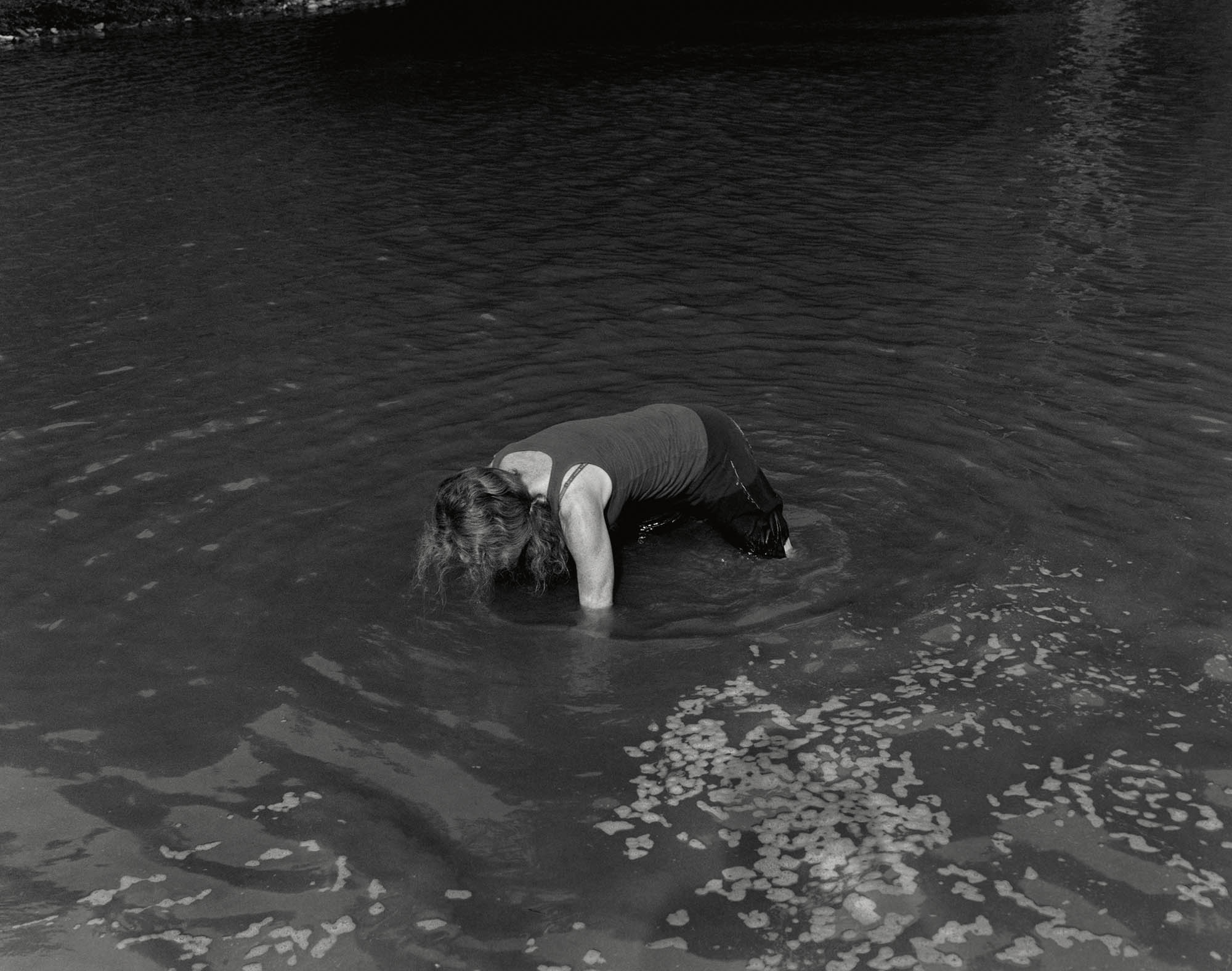 © Tealia Ellis Ritter 2021 courtesy Loose Joints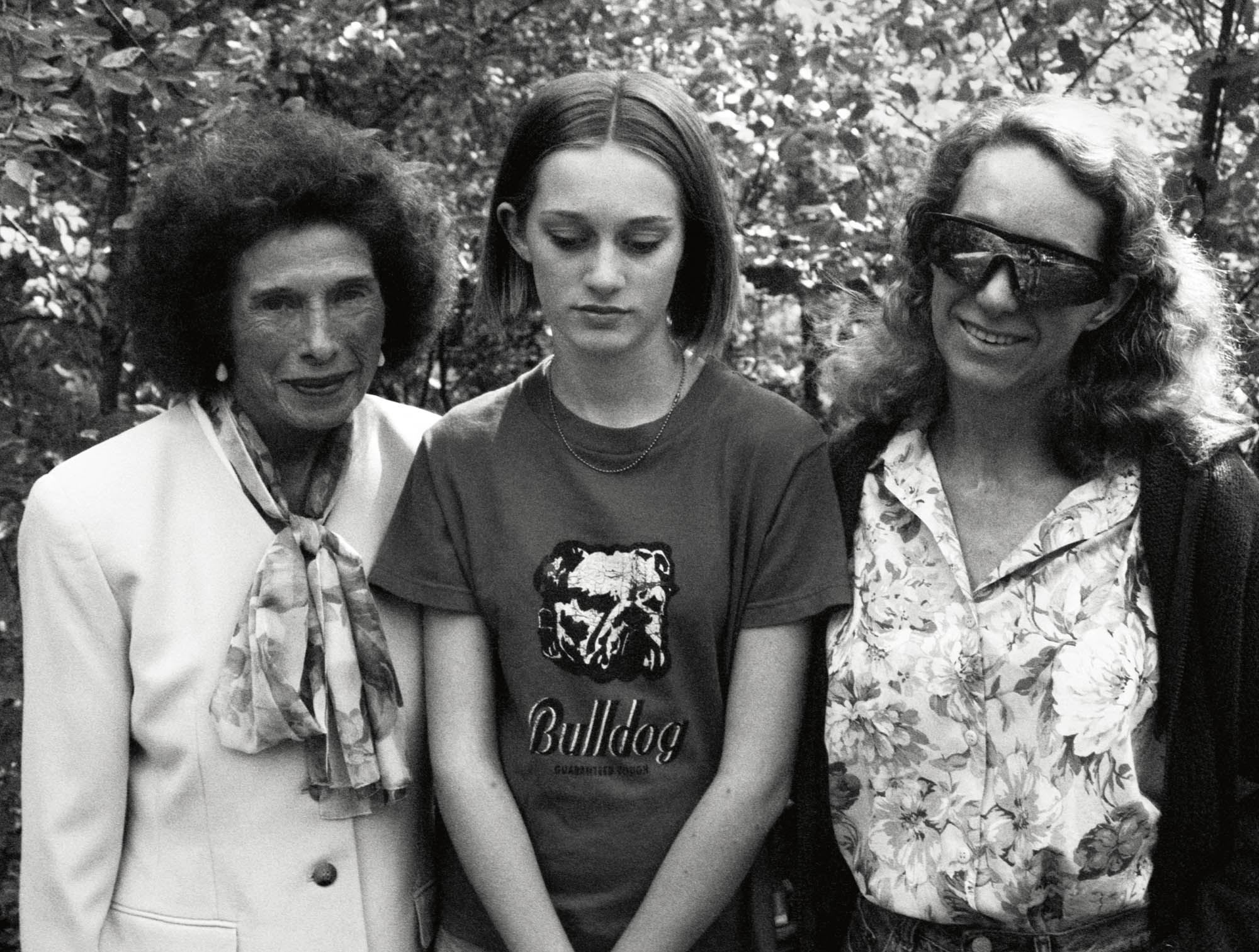 © Tealia Ellis Ritter 2021 courtesy Loose Joints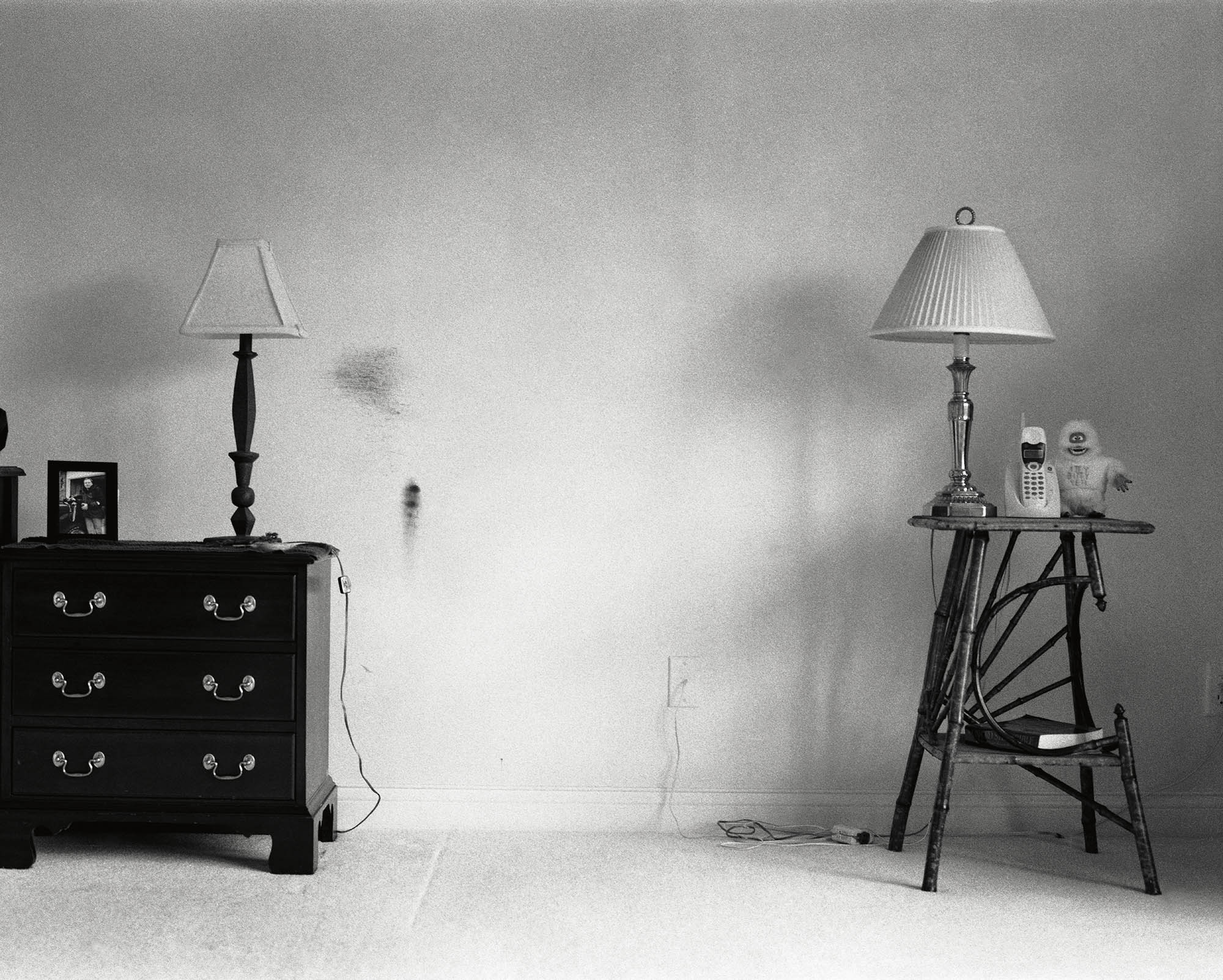 © Tealia Ellis Ritter 2021 courtesy Loose Joints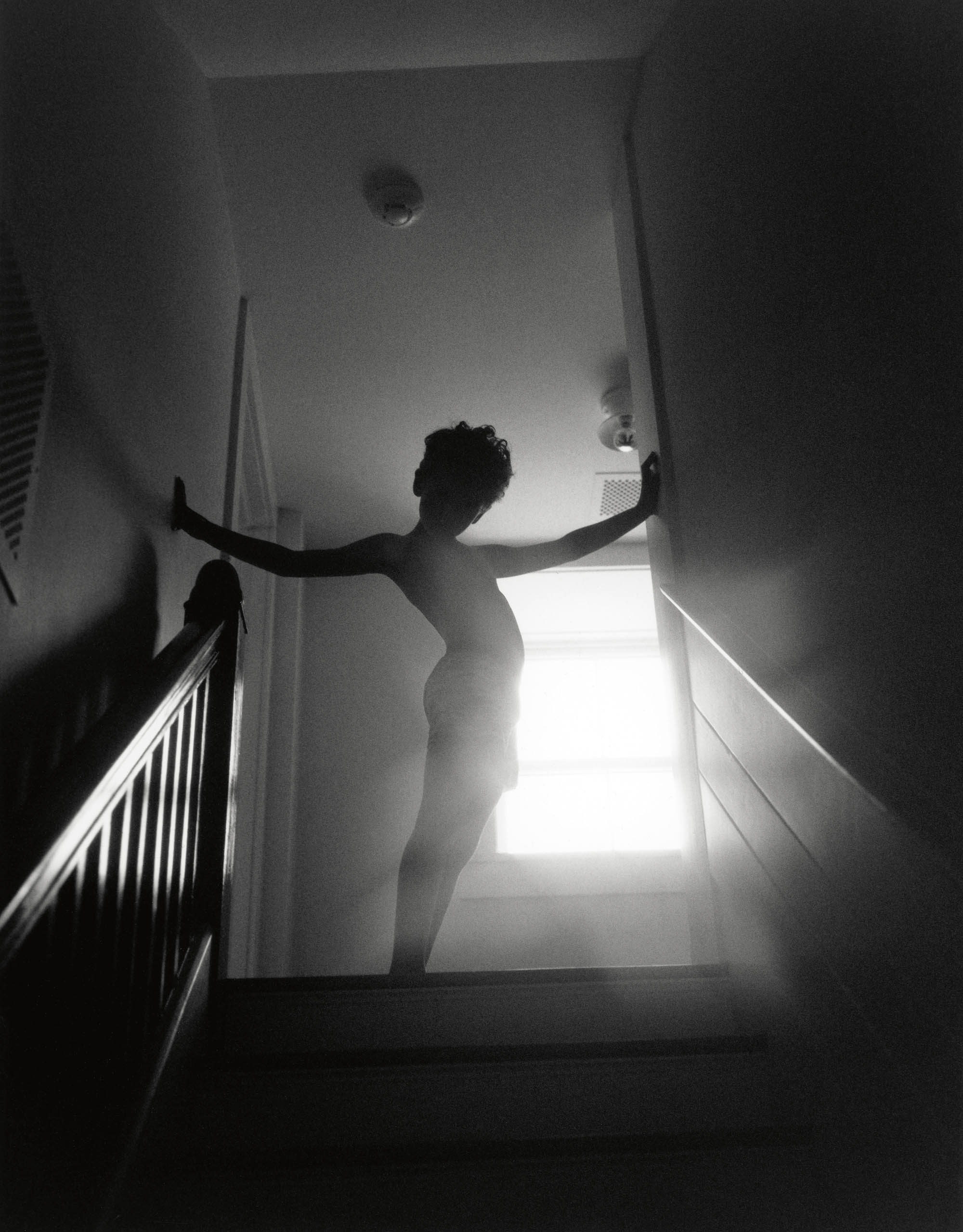 © Tealia Ellis Ritter 2021 courtesy Loose Joints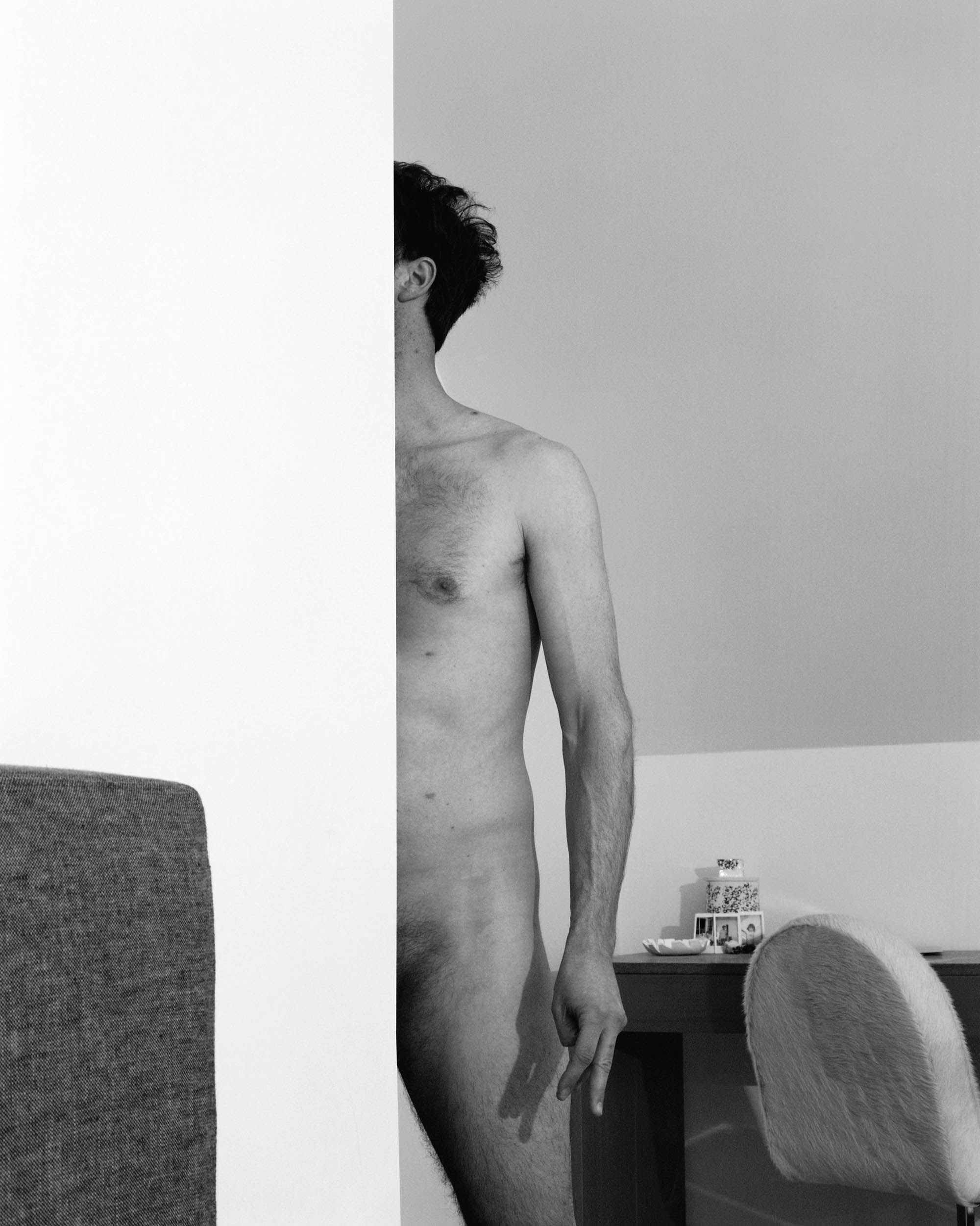 © Tealia Ellis Ritter 2021 courtesy Loose Joints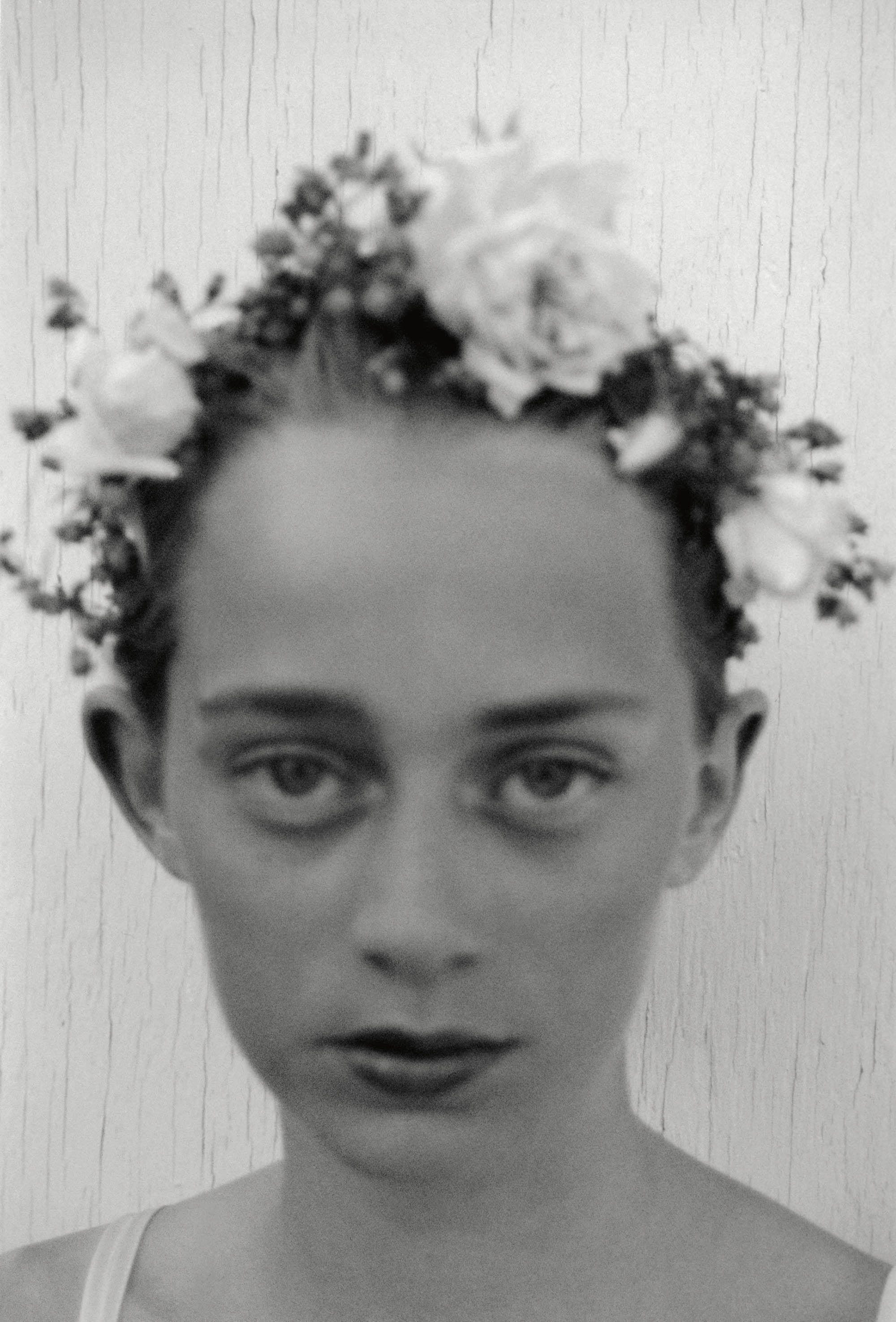 © Tealia Ellis Ritter 2021 courtesy Loose Joints
Credits
---
All images © Tealia Ellis Ritter 2021 courtesy Loose Joints