It's the weekend, which means we've got another batch of fresh new streaming recommendations coming your way. First up, Henry Cavill is saying goodbye to Geralt in The Witcher season 3 volume 2, which marks the actor's swan song in the series. Meanwhile, Michael Sheen and David Tennant return in Good Omens season 2 on Prime Video, Futurama is back for a new revival season on Hulu and Disney Plus, and Harley Quinn season 4 arrives on Max.
As for movies, new Apple TV Plus original The Beanie Bubble follows the story of the '90s Beanie Baby craze, while there are a couple of older theatrical releases from this year that you can now catch up with at home. M. Night Shyamalan's Knock at the Cabin is now on Prime Video in the US, while period drama Chevalier is on Disney Plus in the UK.
The Witcher season 3 volume 2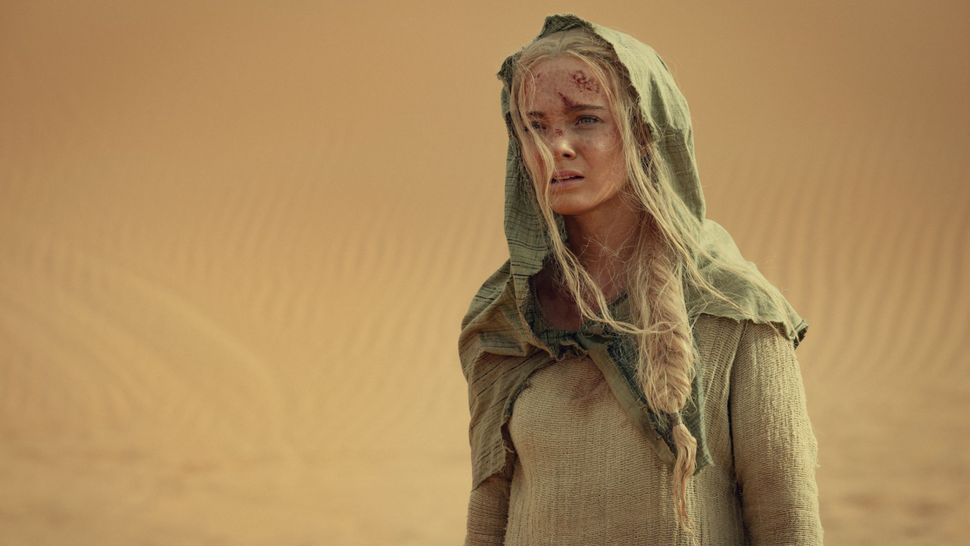 Available: Worldwide
Watch now: Netflix
The final three episodes of The Witcher season 3 are now on Netflix, and it's time to bid farewell to Henry Cavill's Geralt of Rivia (Liam Hemsworth is taking over the role for The Witcher season 4). After volume 1's cliffhanger ending, volume 2 throws us straight back into the action with Geralt in imminent danger. Once you've caught up with the new episodes, check out our interviews with the cast about volume 2's big death and the show's most brutal episode yet.
Good Omens season 2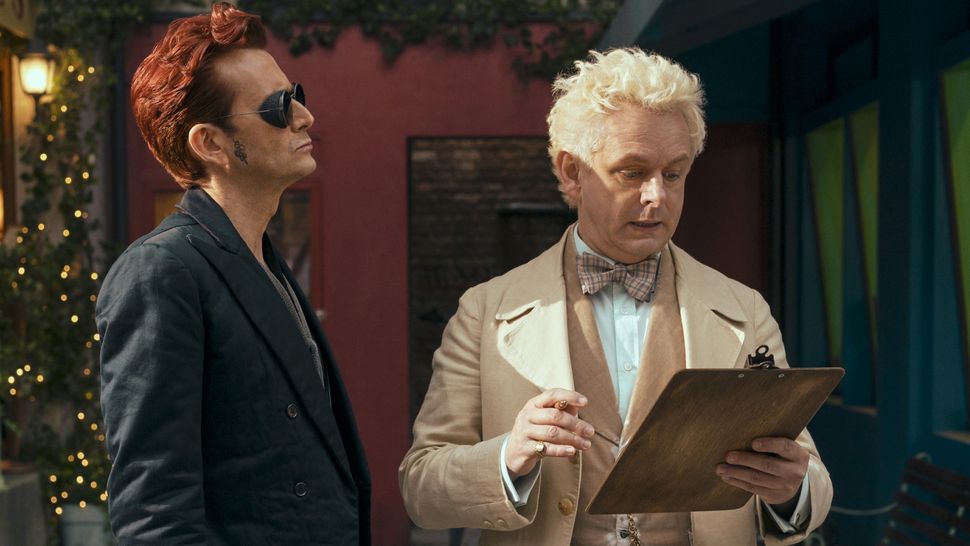 Available: Worldwide
Watch now: Prime Video
Michael Sheen's Aziraphale and David Tennant's Crowley are back for a second installment of Good Omens. After averting the apocalypse in season 1, the angel and demon are enjoying human life in London – that is, until the archangel Gabriel (Jon Hamm) turns up at their door in need of help, with no memory of who he is or how he got there. All six new episodes of the fantasy comedy are available to stream now. 
Futurama season 11
Available: Worldwide
Watch now: Hulu/Disney Plus
Futurama has returned, with a new season of the beloved animated sitcom releasing for the first time in a decade. The original voice cast is back, too, including John DiMaggio as Bender, Billy West as Philip J. Fry, and Katey Sagal as Leela. New episodes air every Monday on Hulu in the US and Disney Plus in the UK, with the season premiere available to watch now.
The Beanie Bubble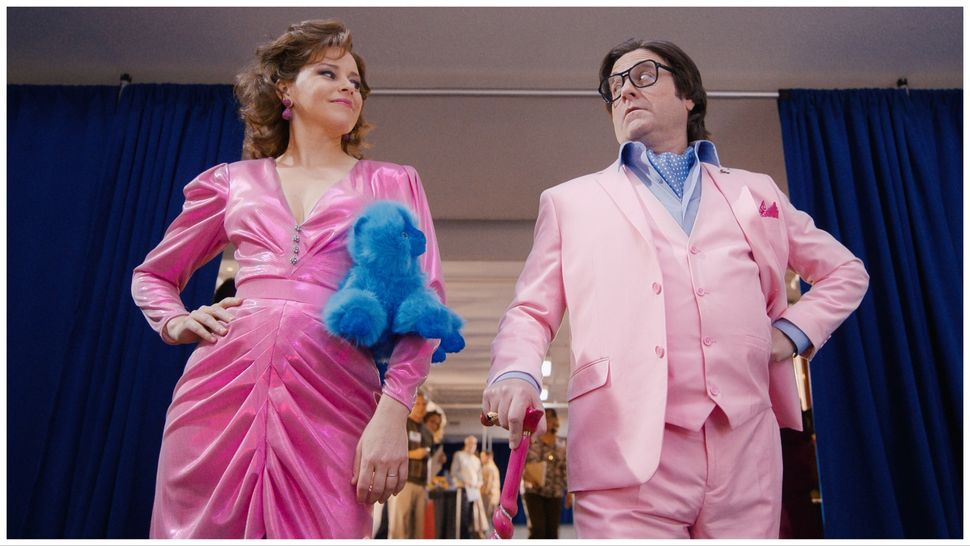 Available: Worldwide
Watch now: Apple TV Plus
Ever wanted to get a lowdown on the meteoric rise of the Beanie Baby back in the '90s? The Beanie Bubble stars Zach Galifianakis as Ty Warner, the founder and CEO of toy manufacturer Ty Inc. Based on the book The Great Beanie Baby Bubble: Mass Delusion and the Dark Side of Cute by Zac Bissonnette, the Apple TV Plus original also stars Elizabeth Banks and Succession's Sarah Snook.
Harley Quinn season 4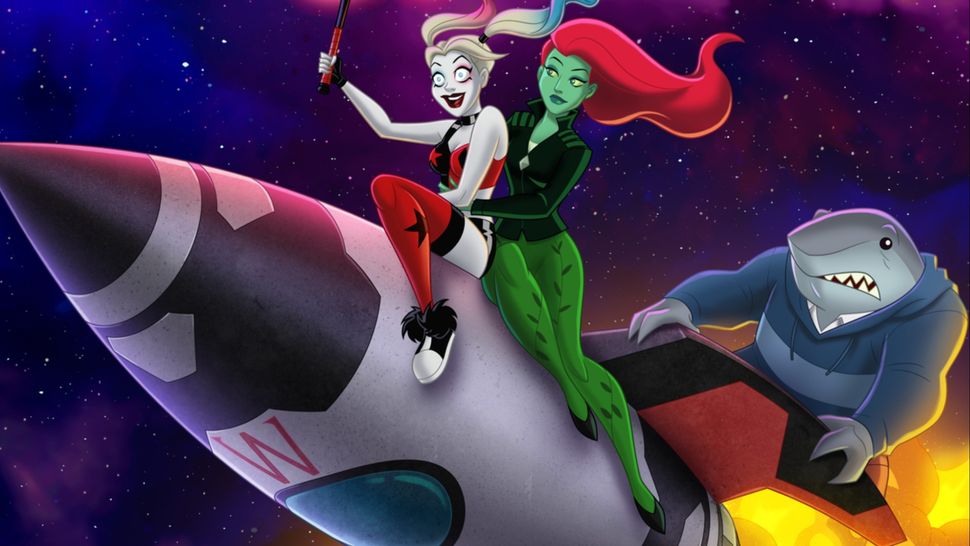 Available: US
Watch now: Max
Kaley Cuoco returns as the voice of Harley Quinn in the latest season of Max's animated series. This time around, Harley is attempting to work her way into the Legion of Doom, before an identity crisis sends her on a larger quest to find her true place in Gotham City – with help from Poison Ivy (Lake Bell), of course. The first three episodes of season 4 are available to stream now, with subsequent episodes dropping every Thursday.
Knock at the Cabin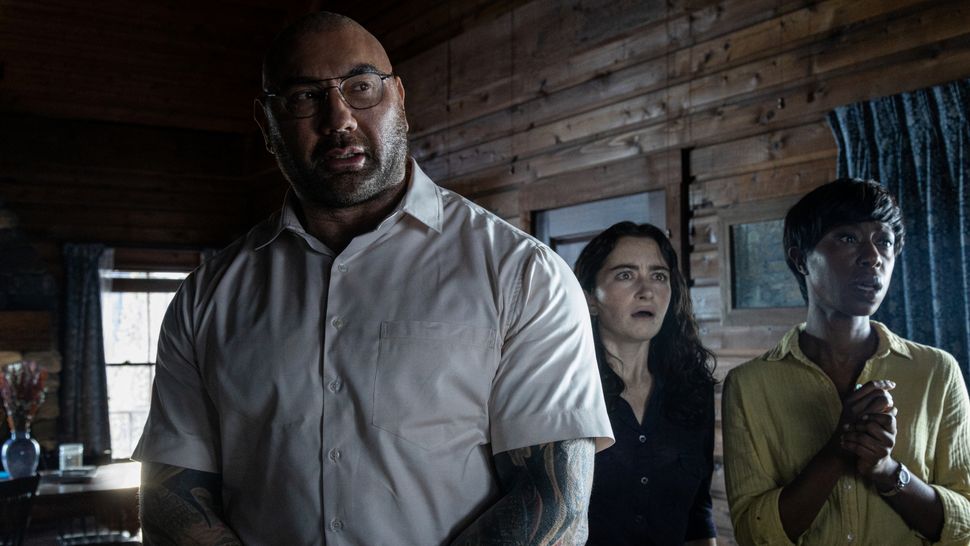 Available: US
Watch now: Prime Video
Apocalyptic thriller Knock at the Cabin follows a family of three on vacation in an idyllic remote cabin, whose trip is brutally interrupted by the arrival of four strangers who demand that they sacrifice one of their own in order to prevent the end of the world. It's M. Night Shyamalan's first movie since 2021's Old and stars Dave Bautista, Jonathan Groff, Ben Aldridge, Rupert Grint, Nikki Amuka-Bird, and Abby Quinn. 
Chevalier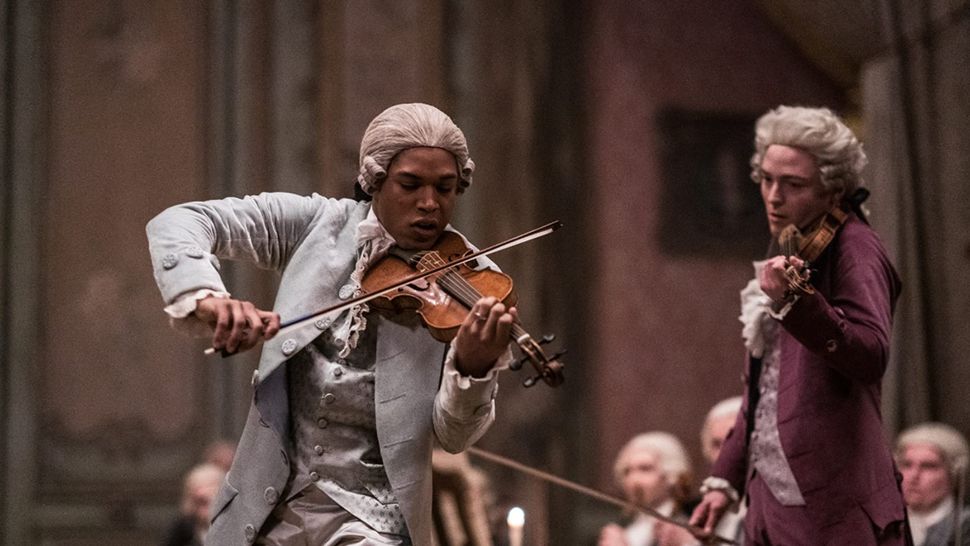 Available: UK
Watch now: Disney Plus
If you missed Chevalier during its theatrical run earlier this year, UK viewers can now catch the movie at home on Disney Plus. Kelvin Harrison Jr. plays Joseph Bologne, Chevalier de Saint-Georges, a real-life French-Caribbean musician who lived in the late 18th Century and rose to fame and success. Directed by Stephen Williams, Samara Weaving, Lucy Boynton, and Minnie Driver also star.
For more on the movie, take a look at our interview with cast members Harrison Jr. and Boynton.
---
If there's nothing here that tickles your fancy, then you might have to start looking into each streaming service's back catalogue, which can be a daunting task given how many titles they each host. Fear not, though… if you're a TV fan, then we've got you covered with our lists of the best Netflix shows, best Disney Plus shows, and the best Amazon Prime Video shows.