Welcome to our big preview of Netflix's upcoming Original slate of new movies headed to the service for the remainder of 2023. This preview was initially much bigger as we included 2024 movies and beyond, but that's now been put into a separate preview. 
There continue to be hundreds of upcoming movies on Netflix, and below is our attempt at listing all of the biggest movies due to release in the coming years.
So without further ado, here's our massive preview of movies coming to Netflix confirmed for 2023 or coming beyond.
Two movies are expected to hit Netflix in 2023 (according to Netflix's 2023 upfront blog post) but have yet to be confirmed. Those are The Old Guard 2 and Carry-On, which could also be pushed into 2024 as their release date are TBD.
Note: Movies added between January and May 2023 have been removed.
Genre: Action
Director: Sam Hargrave
Cast: Chris Hemsworth, Rudhraksh Jaiswal, Golshifteh Farahani, Adam Bessa
Extraction 2 – Picture: NetflixChris Hemsworth is picking up his gun again and returning to the role of Tyler Rake. The movie was originally reportedly eying a Q1 2023 release date and sees Rake taking up yet another deadly mission, but it has now been announced for June.
In the sequel, we'll find Rake tasked with another deadly mission: rescuing the battered family of a ruthless Georgian gangster from the prison where they are being held.
---
The Perfect Find
Genre: Romantic Comedy
Director: Numa Perrier
Cast: Gabrielle Union, Keith Powers, Aisha Hinds, DB Woodside, Janet Hubert, Alani "La La" Anthony, and Gina Torres
Coming to Netflix on June 23rd, 2023
Based on the novel by Tia Williams, The Perfect Find is about a forty-year-old putting everything on the line for a secret romance.
The movie will premiere at the Tribeca Film Festival before hitting Netflix.
---
Nimona
Genre: Animation
Director: Nick Bruno and Troy Quane
Cast: Chloe Grace Moretz, Riz Ahmed, Eugene Lee Yang
Coming to Netflix on June 30th, 2023
Originally at 20th Century Animation before being unceremoniously canceled, Nimona is now produced exclusively for Netflix.
The animated flick is based on the ND Stevenson source material and is about a trouble-making shapeshifter who is the sidekick to a supervillain.
---
The Out-Laws
Genre: Comedy, Action
Director: Tyler Spindel
Cast: Adam Devine, Pierce Brosnan, Ellen Barkin, Nina Dobrev, Michael Rooker
Coming to Netflix on July 7th, 2023
Tyler Spindel is set to direct this big new action comedy movie filmed in late 2021.
Here's a rundown on what you can expect:
"Owen Browning is a straight-laced bank manager about to marry the love of his life, Parker. When his bank is held up by the infamous Ghost Bandits during his wedding week, he believes his future in-laws who just arrived in town, are the infamous Out-Laws."
---
Bird Box Barcelona
Genre: Post-apocalyptic horror-thriller
Director:  Álex Pastor, David Pastor
Cast: Mario Casas, Georgina Campbell, Alejandra Howard, Naila Schuberth, Diego Calva, Patrick Criado, Lola Dueñas, Gonzalo De Castro, Michelle Jenner And Leonardo Sbaraglia
Coming to Netflix on July 15th, 2023
Serving as a spin-off to the 2018 smash-hit Bird Box, which starred Sandra Bullock, this new Spanish entry set in the same shared world will follow a new group of survivors.
---
They Cloned Tyrone
Genre: Sci-fi
Director: Juel Taylor
Cast: John Boyega, Jamie Foxx, Teyonah Parris
Coming to Netflix on July 21st, 2023
Initially announced for release in 2022 but pushed back, here's the official logline for the new movie:
"A series of eerie events thrusts an unlikely trio (Boyega, Foxx and Parris) onto the trail of a nefarious government conspiracy in this pulpy mystery caper."
---
Happiness for Beginners
Genre: Romantic Comedy
Director: Vicky Wright
Cast: Ellie Kemper, Luke Grimes, Nico Santos, Blythe Danner, Ben Cook, Shayvawn Webster, Esteban Benito, Gus Birney, Julia Shiplett
Coming to Netflix on July 27th, 2023
Coming from Cranetown Media, Ellie Kemper (best known for Netflix's Unbreakable Kimmy Schmidt) will be playing the role of Helen Carpenter in this adaptation of the Katherine Center novel.
The story follows Helen, who signs up for a wilderness survival course after divorcing.
---
Miraculous: Ladybug & Cat Noir, The Movie
Genre: Animation, Family
Director:  Jeremy Zag
Cast: Cristina Vee Valenzuela, Bryce Papenbrook, Keith Silverstein
Coming to Netflix on July 28th, 2023
Excludes France, Germany, Greece, Eastern Europe, and Southeast Asia.
This is the first major feature film based on the global Miraculous franchise.
Miraculous: Ladybug & Cat Noir, The Movie follows ordinary teenager Marinette, whose life in Paris goes superhuman when she becomes Ladybug. Bestowed with magical powers of creation, Ladybug must unite with her opposite, Cat Noir, to save Paris as a new villain unleashes chaos on the city.
---
Heart Of Stone
Genre: Crime, Thriller
Director: Tom Harper
Cast: Gal Gadot, Jamie Doran, Alia Bhatt
Coming to Netflix on August 11th, 2023
Netflix won this movie from Skydance, which will see Gal Gadot pegged as being Netflix's equivalent of Mission: Impossible or 007. Gadot plays Rachel Stone, an intelligence operative who is on the hunt for a valuable and dangerous asset.
The movie was filmed throughout early 2022, with a first look later released in September 2022 at TUDUM.
---
The Monkey King
Genre: Animation
Director: Anthony Stacchi
Cast: Jimmy O. Yang, Stephanie Hsu, BD Wong, Jodi Long
Coming to Netflix on August 18th, 2023
The Monkey King is an action-packed family comedy that follows a monkey and his magical fighting Stick as they team up on an epic quest to go head to head against gods, demons, dragons, and the greatest enemy of all, Monkey's own ego!
---
You Are So Not Invited To My Bat Mitzvah!
Director: Sammi Cohen
Cast: Idina Menzel, Jackie Sandler, Adam Sandler, Sadie Sandler, Sunny Sandler, Samantha Lorraine, Dylan Hoffman, Sarah Sherman, Dan Bulla, Ido Mosseri, Jackie Hoffman and Luis Guzmán
Coming to Netflix on August 25th, 2023
One of the four Adam Sandler movies released on Netflix in 2023 (yes, four!) will be this new comedy based on the book by Fiona Rosenbloom with the script penned by Alison Peck.
Here's what you can expect from the new movie:
"A girl's bat mitzvah plans comedically unravel and threaten to ruin one of the most important events of her young life."
---
Choose Love
Genre: Romantic Comedy, Interactive
Director: Stuart McDonald
Cast: Laura Marano, Avan Jogia, Jordi Webber and Scott Michael Foster
Coming to Netflix on August 31st, 2023
Using Netflix's interactive software (see the full list of interactive titles here), best known for its use with Black Mirror: Bandersnatch, this title will see you picking the romance choices for Cami Conway.
---
Love at First Sight (fka The Statistical Probability of Love at First Sight)
Genre: Romance
Director: Vanessa Caswill
Cast: Haley Lu Richardson, Ben Hardy, Jameela Jamil, Rob Delaney, Sally Phillips
Coming to Netflix in September 2023
Coming from Ace Entertainment, this new Netflix teen romance will hope to follow in the successful footprints of other titles from the studio, including The Perfect Date, and To All The Boys.
Here's the official logline for the new romance movie:
"After missing her flight from New York to London, Hadley (Haley Lu Richardson) meets Oliver (Ben Hardy) in a chance encounter at the airport that sparks an instant connection. A long night on the plane together passes in the blink of an eye but upon landing at Heathrow, the pair are separated and finding each other in the chaos seems impossible. Will fate intervene to transform these seat mates into soul mates?"
---
Pain Hustlers
Genre: Drama
Director: David Yates
Cast: Emily Blunt, Chris Evans, Catherine O'Hara, Chloe Coleman, Jay Duplass, Brian D'Arcy James, Amit Shah, and Andy Garcia
Coming to Netflix on October 27th, 2023.
Coming from the director of Harry Potter and the Fantastic Beasts movies, this biopic is akin to the likes of The Wolf of Wall Street. The movie follows a blue-collar woman who takes a job at a pharmaceutical start-up that looks to be on its last legs, but thanks to some financial footwork (and a bit of crime), they become successful.
---
The Killer
Genre: Action, Crime
Director: David Fincher
Cast: Michael Fassbender, Tilda Swinton, Charles Parnell, Monique Ganderton, Monika Gossmann, Sala Baker
Coming to Netflix on November 10th, 2023.
David Fincher's next big Netflix project began production on November 1st, 2021, and was filmed on location around the globe through to the end of 2022.
The movie is about an elite assassin who tries to retire to Mexico following a psychological crisis. However, he is quickly brought back into the fold.
---
A Family Affair 
Genre: Romance
Director: Richard LaGravenese
Cast: Nicole Kidman, Zac Efron, Joey King, Liza Koshy, and Kathy Bates
Coming to Netflix on November 17th, 2023.
A surprising romance kicks off comic consequences for a young woman, her mother, and her movie star boss as they face the complications of love, sex, and identity.
Joe Roth, Jeff Kirschenbaum, and Alyssa Altman produce.
---
Leo
Genre: Animation
Director: Robert Smigel, Robert Marianetti, David Wachtenheim
Cast: Adam Sandler, Bill Burr, Cecily Strong, Jason Alexander, Rob Schneider, Sadie Sandler, Sunny Sandler
Coming to Netflix on November 22nd, 2023
Originally in development at STX Entertainment, Leo will be headed exclusively to Netflix and is just one of the many Adam Sandler projects in development.
Described as an animated musical, the movie is about a class lizard going through the final year of elementary school.
---
Leave the World Behind
Genre: Drama
Director: Sam Esmail
Cast: Julia Roberts, Mahershala Ali, Ethan Hawke, Myha'la, Farrah Mackenzie, Charlie Evans, and Kevin Bacon
Coming to Netflix on December 8th, 2023
Sam Esmail writes and directs this new movie with an all-star cast. Esmail is best known for Mr. Robot on USA Network and is adapting the works of Rumaan Alam for this feature film.
Here's what you can expect:
"A family vacation on Long Island is interrupted by two strangers bearing news of a mysterious blackout. As the threat grows more imminent, both families must decide how best to survive the potential crisis, all while grappling with their own place in this collapsing world."
---
Rebel Moon: Part 1
Genre: Sci-fi, Fantasy
Director: Zack Snyder
Cast: Sofia Boutella, Djimon Hounsou, Ed Skrein, Michiel Huisman, Bae Doona, Ray Fisher, with Charlie Hunnam and Anthony Hopkins
Coming to Netflix on December 22nd, 2023.
The Rebel Moon movie, which Snyder originally pitched as a Star Wars story many moons ago, is expected to kick off a brand-new fantasy universe.
Here's the official logline:
"When a peaceful colony on the edge of the galaxy is threatened by the armies of a tyrannical regent named Balisarius, the desperate people dispatch a young woman with a mysterious past to seek out warriors from neighboring planets to helm them make a stand."
The Stone Quarry (Snyder's production company) and Grand Electric are behind the project.
---
Chicken Run: Dawn of the Nugget 
Director: Sam Fell
Voice Cast: David Bradley, Bella Ramsey, Zachary Levi, Imelda Staunton, Daniel Mays
Confirmed for Release in Fall 2023 (expected December 2023)
It's been a hot minute, but a sequel for Chicken Run is on its way to Netflix. Aardman Animation and Netflix have worked on several projects, including Robin Robin and Shaun the Sheep, which will expand to the first full feature exclusive to Netflix globally in 2021.
The sequel will see the return of Babs, Ginger, Rocky, and Fletcher living on their new island after escaping Tweedy's farm.
---
Nyad
Genre: Biopic Drama
Director: Jimmy Chin and Elizabeth Chai Vasarhelyi
Cast: Annette Bening, Jodie Foster, Rhys Ifans, Ethan Jones Romero, Luke Cosgrove, Jeena Yi, Eric T. Miller
Coming to Netflix in Fall 2023
A sports biopic on Diana Nyad (played by Annette Bening) is the 64-year-old marathon swimmer who attempted to become the first ever to swim from Cuba to Florida.
---
Spaceman (fka Spaceman of Bohemia)
Genre: Sci-fi
Director: Johan Renck
Cast: Adam Sandler, Carey Mulligan, Paul Dano, Kunal Nayyar
Coming to Netflix in Fall 2023
Directed by Johan Renck, the movie will follow the humble beginnings of a young orphan who eventually grows up in a remote part of the Czech Republic to become an astronaut.
It's an adaptation of a well-known book, and the movie was shot between April and July 2021 with a budget of somewhere between $30 and $50M.
---
Best. Christmas. Ever!
Genre: Romantic comedy
Director: Mary Lambert
Cast: Heather Graham, Brandy Norwood, Matt Cedeño, and Jason Biggs
From writers Charles Shyer and Todd Calgi Gallicano, this is Netflix's big new Christmas romantic comedy.
---
Fair Play
Genre: Drama
Director: Chloe Domont
Cast: Phoebe Dynevor, Alden Ehrenreich, Eddie Marsan
Confirmed for Release in 2023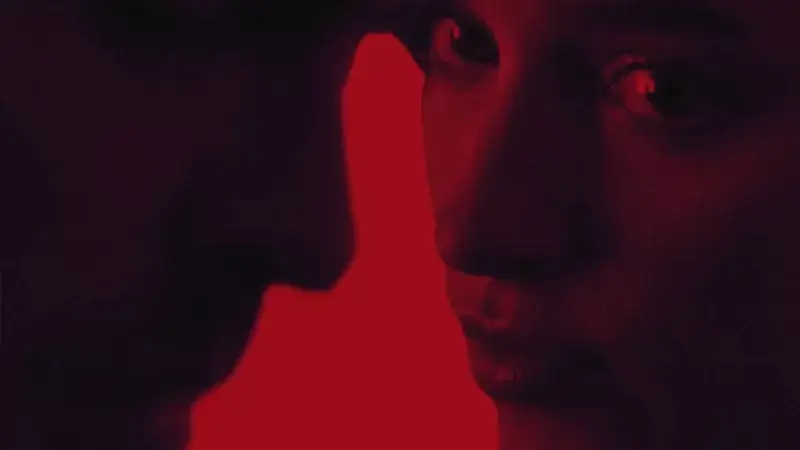 One of the acquisitions from the Sundance Film Festival was Fair Play which Netflix has confirmed will debut in 2023.
Here's the logline:
"An unexpected promotion at a cutthroat hedge fund pushes a young couple's relationship to the brink, threatening to unravel far more than their recent engagement."
---
Maestro
Genre: Biopic, Music
Director: Bradley Cooper
Cast: Bradley Cooper, Carey Mulligan, Jeremy Strong
Confirmed for Release in 2023
Produced by Amblin Entertainment (Steven Spielberg's outfit), this movie serves as a biopic for the famous composer Leonard Bernstein and more importantly, the relationship between him and Felicia.
---
Players
Genre: Romantic Comedy
Director: Trish Sie
Cast: Tom Ellis, Gina Rodriguez, Damon Wayans Jr., Augustus Prew, Joel Courtney
Confirmed for Release in 2023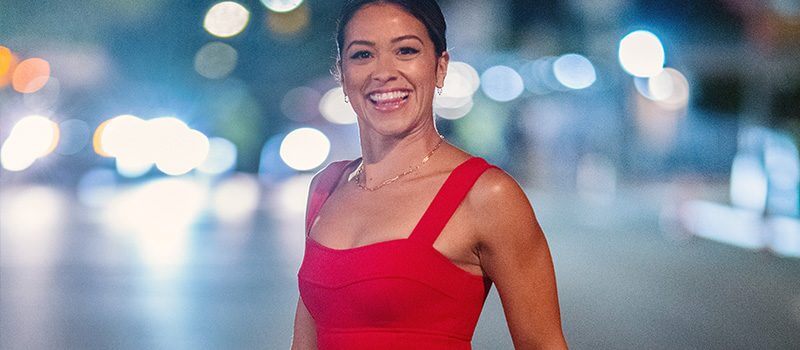 Lucifer's Tom Ellis and Jane the Virgin's Gina Rodriguez will be teaming up for this romantic comedy set in New York City. It's about a sportswriter Mack who falls for one of the targets that his "successful hook-up plays" scooped him.
Filming began in the summer of 2021 and is expected to arrive in early 2023.
---
Reptile
Genre: Crime, Thriller
Director: Grant Singer
Cast: Benicio Del Toro, Justin Timberlake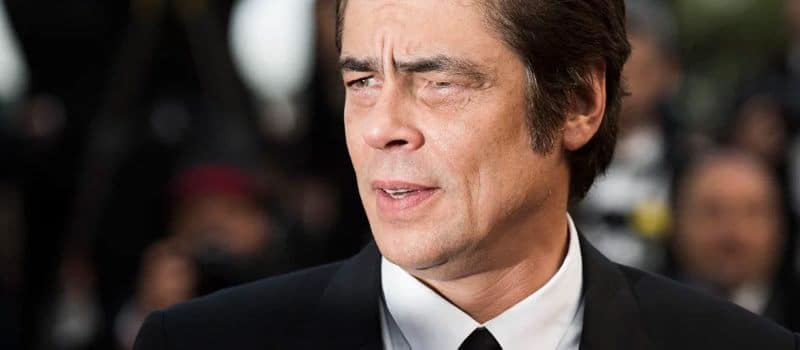 Benicio Del Toro plays the role of Nichols, a New England detective who is relentless at his job.
The movie began filming in September 2021 and wrapped in November 2021 in Atlanta, Georgia.
---
Rustin
Genre: Biography
Director: George C. Wolfe
Cast: Colman Domingo, Chris Rock, Glynn Turman, Audra McDonald, Jeffrey Wright, Aml Ameen, Gus Halper, Johnny Ramey, CCH Pounder, Michael Potts
Confirmed to release on Netflix in 2023
A new biopic on the gay civil rights activist Bayard Rustin who was most known for organizing the 1963 march on Washington.
It comes from the Obamas production company Higher Ground Productions.
---
Shirley 
Genre: Biopic
Director: John Ridley
Cast: Terrence Howard, Regina King, Lance Reddick, Lucas Hedges
Confirmed for release on Netflix in 2023
Biopic on the late Shirley Chisholm, the United States' first-ever Black congresswoman.
Filmed between December 2021 and April 2022 in Brooklyn, NY, and Cincinnati, OH.
---
Spy Kids: Armageddon 
Genre: Kids, Comedy
Cast: Zachary Levi, Billy Magnussen, Giana Rodriguez
Not Yet Confirmed by Netflix for Release in 2023 
Robert Rodriguez is returning to the director's chair once again for another Spy Kids entry which is coming exclusively to Netflix. It comes via Skydance Media and Spyglass Media Group.
Here's what you can expect from the new reboot:
"The children of the world's greatest secret agents unwittingly help a powerful game developer unleash a computer virus that gives him control of all technology, leading them to become spies themselves to save their parents and the world."
Production on the movie took place between June and September 2022, with Rodriguez confirming a 2023 release (Netflix has yet to do so, however).
---
Untitled Wes Anderson Roald Dahl Movie (fka The Wonderful Story of Henry Sugar)
Genre: Comedy, Adventure
Director: Wes Anderson
Cast: Benedict Cumberbatch, Ralph Fiennes, Ben Kingsley, Rupert Friend, Dev Patel
Confirmed for release on Netflix in 2023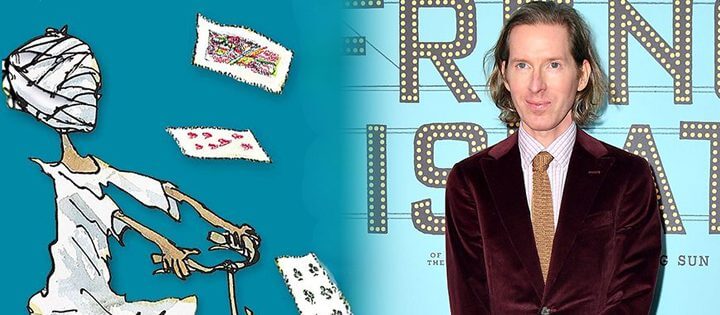 Netflix notably purchased the entire Roald Dahl library and one of their most ambitious projects announced so far is a new Wes Anderson movie with an all-star cast assembled.
The movie adapts a series of short stories focusing on Henry Sugar's character.
---
What are you looking forward to watching on Netflix in 2023? Let us know in the comments down below.