Between movies and TV shows, Netflix has numerous upcoming projects. In this list, we'll be looking at the most anticipated upcoming movies on Netflix. 
To compile the list below, we'll be using IMDb's Movie Meter data which is updated by every Tuesday.
As one of the world's largest movie and TV show databases and assigns a MovieMeter score based on the amount of inbound traffic to any respective page. We figure that the higher the traffic, the more people are excited about the project. IMDb continues to draw in over half a billion site visits every single month.
Note: MovieMeter scores are correct as of March 28th, 2023:
---
15. Heart of Stone
Director: Tom Harper
Genre: Action, Crime, Thriller | Cast: Gal Gadot, Alia Bhatt, Jamie Dornan, Matthias Schweighöfer, Sophie Okonedo
Netflix Release Date: August 11th, 2023
Moviemeter: 6370
Gal Gadot has been working on a number of different projects for Netflix, mainly the Red Notice film franchise. Gadot will return in Netflix's latest new spy thriller.
---
14. The Old Guard 2
Director: Victoria Mahoney, Dan Bradley
Genre: Action, Adventure, Fantasy| Cast: Charlize Theron, Uma Thurman, KiKi Layne, Marwen Kenzari, Chiwetel Ejiofor
Netflix Release Date: 2023
Moviemeter: 6252
The Old Guard arrived in the Summer of 2020 when plenty of the world was still in lockdown. After a fantastic performance that saw millions of subscribers stream from around the world, Netflix deemed it fit to greenlight a sequel.
Andromache of Scythia and her band of soldiers are back in this second story chronicling the battles and burdens of their dubious immortality. Nile's addition to the team has given them new purpose and new direction, but when you've got 6,000 years of history at your back, the past is always ready to return with a vengeance.
---
13. The Electric State
Director: Anthony Russo, Joe Russo
Genre: Action, Adventure, Sci-Fi | Cast: Ke Huy Quan, Jenny Slate, Millie Bobby Brown, Chris Pratt, Stanley Tucci
Netflix Release Date: TBA
Moviemeter: 5790
The Electric State is one of the biggest projects for the Russo brothers since their time came to an end at Marvel. Millie Bobby Brown will be back for yet another Netflix project as the streamer continues to put her at the forefront of some of their most exciting projects.
An orphaned teenager traverses the American West with a sweet but mysterious robot and an eccentric drifter in search of her younger brother.
---
12. Pain Hustlers
Director: David Yates
Genre: Crime, Drama | Cast: Emily Blunt, Chris Evans, Catherine O'Hara, Andy Garcia, Amit Shah
Netflix Release Date: October, 27th, 2023
Moviemeter: 5633
David Yates is most well known for his work on the Harry Potter and Fantastic Beasts movies, and now he's taking a crack at the crime-drama genre with an incredible cast featuring the likes of Chris Evans and Emily Blunt. October is going to be an extremely busy but great month for Netflix in 2023.
Liza dreams of a better life for herself and her daughter so she gets a job at a bankrupt pharmacy and Liza's guts catapult the company and her into the high life not knowing that she will soon be in the middle of a criminal conspiracy.
---
11. Beverly Hills Cop: Axel Foley
Director: Mark Molloy
Genre: Action, Comedy, Crime | Cast: Eddie Murphy, Kevin Bacon, Joseph Gordon-Levitt, James Preston Rogers, Paul Reiser
Netflix Release Date: 2023
Moviemeter: 5303
For the first time in almost three decades, Eddie Murphy will return to reprise one of his most iconic roles, Axel Foley, the brash loudmouthed cop from Detroit. Plot details are still under wraps at this time, so it's unclear if we'll see Axel Foley as a police commissioner, or whether or not his antics have kept him from promotions.
---
10. Chicken Run: Dawn of the Nugget
Director: Sam Fell
Genre: Animation, Adventure, Comedy| Cast: Bella Ramsey, David Bradley, Imelda Staunton,
Netflix Release Date: 2023
Moviemeter: 5200
It's taken 23 years, but the world's favorite chicken movie franchise is back:
Having pulled off an escape from Tweedy's farm, Ginger has found a peaceful island sanctuary for the whole flock. But back on the mainland the whole of chicken-kind faces a new threat, and Ginger and her team decide to break in.
---
9. Extraction 2
Director: Sam Hargrave
Genre: Action, Thriller | Cast: Chris Hemsworth, Golshifteh Farahani, Daniel Bernhardt, Tinatin Dalakishvili. Jenn Kirk
Netflix Release Date: June 2023
Moviemeter: 4576
At the start of the global pandemic, Netflix dropped the first Extraction movie, quickly becoming one of the most successful Original films on the platform. Naturally, it didn't take long for Netflix to greenlight its sequel.
After barely surviving his grievous wounds from his mission in Dhaka, Bangladesh, Tyler Rake is back, and his team is ready to take on their next mission. Tasked with extracting a family who is at the mercy of a Georgian gangster, Tyler infiltrates one of the world's deadliest prisons in order to save them. But when the extraction gets hot, and the gangster dies in the heat of battle, his equally ruthless brother tracks down Rake and his team to Sydney, in order to get revenge.
---
8. Damsel
Directed by: Juan Carlos Fresnadillo
Genre: Action, Adventure, Fantasy | Cast: Millie Bobby Brown, Angela Bassett, Robin Wright, Ray Winstone, Shohreh Aghdashloo
Netflix Release Date: 2024
Moviemeter: 3753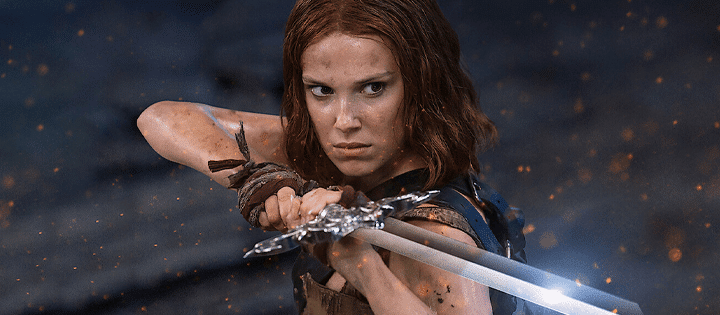 Millie Bobby Brown is one of the most popular young actresses in the world right now. This is why it isn't surprising that Netflix continues to lock her down for some of their biggest new projects. The feature was previously scheduled for a 2024 release, however, we have since learned that the title has been removed from the 2023 release slate.
In this new fantasy film, a young woman who thinks she is being married to a perfect prince is thrown into a pit where she discovers she's not going to be a princess after all, but a sacrifice to appease a bloodthirsty dragon. Trying to survive long enough until someone can save her — she soon realizes that no one is coming and this "damsel" must save herself.
---
7. Chupa
Director: Jonás Cuarón
Genre: Action, Adventure, Drama | Cast: Christian Slater, Demian Bichir, Evan Whitten, Julio Cesar Cedillo
Netflix Release Date: April 7th, 2023
Moviemeter: 3219
A family adventure to look forward to this Spring is based on the urban legend of the mythical Chupacabra.
While visiting family in Mexico, teenage Alex gains an unlikely companion when he discovers a young chupacabra hiding in his grandpa's shed. To save the mythical creature, Alex and his cousins must embark on the adventure of a lifetime.
---
6. Maestro
Director: Bradley Cooper
Genre: Biography, Drama, Music | Cast: Bradley Cooper, Carey Mulligan, Maya Hawke, Matt Bomer, Sarah Silverman
Netflix Release Date: 2023
Moviemeter: 2195
A potential Oscar contender for 2024 at the 96th Academy Awards, Bradley Cooper takes on directing, producing, writing and acting in his biopic of Leonard Bernstein, the composer of movies such as West Side Story, On the Waterfront, and On the Town.
Maestro will tell the complex love story of Leonard and Felicia, a story that spans over 30 years-from the time they met in 1946 at a party and continues through two engagements, a 25-year marriage, and three children: Jamie Bernstein, Alexander Bernstein, and Nina Bernstein Simmons.
---
5. Havoc
Director: Gareth Evans
Genre: Action, Thriller | Cast: Tom Hardy, Timothy Olyphant, Forest Whitaker, Narges Rashidi, Luis Guzmán
Netflix Release Date: 2023
Moviemeter: 2037
Known for such movies as The Raid and Netflix's The Apostle, Gareth Evans is an incredibly talented and exciting director. Havoc will be Tom Hardy's Netflix film debut, who along with Evans is listed as one of the producers.
The story is set after a drug deal gone wrong, when a bruised detective must fight his way through a criminal underworld to rescue a politician's estranged son, while unraveling a deep web of corruption and conspiracy that ensnares his entire city.
---
4. The Killer
Director: David Fincher
Genre: Action, Crime, Drama | Cast: Tilda Swinton, Michael Fassbender, Charles Parnell, Monique Ganderton, Sala Baker
Netflix Release Date: 2023
Moviemeter: 1934
Another passion project that David Fincher has been interested in for years, The Killer is an adaptation of Alexis Nolent's graphic novel. Upon release, The Killer will be the second feature film from Fincher of his 4 years exclusive deal with Netflix.
"A man solitary and cold, methodical and unencumbered by scruples or regrets, the killer waits in the shadows, watching for his next target. And yet the longer he waits, the more he thinks he's losing his mind, if not his cool. A brutal, bloody and stylish noir story of a professional assassin lost in a world without a moral compass, this is a case study of a man alone, armed to the teeth and slowly losing his mind."
---
3. The Last Kingdom: Seven Kings Must Die
Director: Edward Bazalgatte
Genre: Action, Drama, History | Cast: Alexander Dreymon, Mark Rowley, Ross Anderson, Arnas Fedaravicius, Rod Hallett
Netflix Release Date: March 21st, 2023
Moviemeter: 958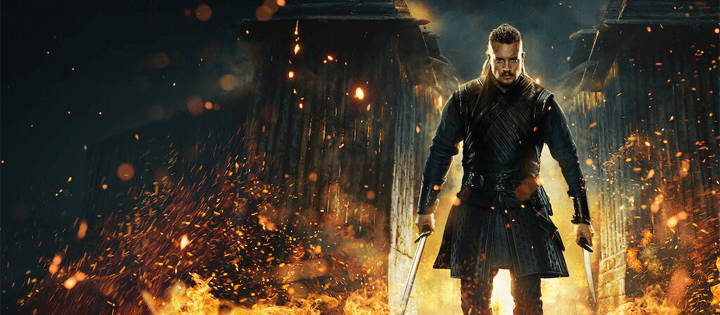 To conclude the epic story of Uhtred of Bebbanburg, The Last Kingdom will conclude with a two-hour long film.
Following the death of King Edward, a battle for the crown ensues, as rival heirs and invaders compete for power. And when an alliance comes seeking Uhtred's help in their plans, Uhtred faces a choice between those he cares for most and the dream of forming a united England.
---
2. Rebel Moon
Director: Zack Snyder
Genre: Action, Adventure, Drama | Cast: Sofia Boutella, Charlie Hunnam, Stuart Martin, Anthony Hopkins, Jena Malone
Netflix Release Date: 2023
Moviemeter: 572
Since his return to directing, Zack Snyder has made Netflix his new home, which has since greenlit an exciting number of his projects. Rebel Moon is rumored to have been based on Snyder's pitch for a stand-alone Star Wars movie and is influenced by Snyder's favorite film, Akira Kurosawa's Seven Samurai.
A peaceful colony on the edge of the galaxy is threatened by the armies of a tyrannical regent named Balisarius. Desperate, the colonists dispatch a young woman with a mysterious past to seek out warriors from neighboring planets to help them make a stand.
If Rebel Moon has a limited release in theatres, it could certainly be worth attending for a true thematic experience.
---
1. Murder Mystery 2
Director: Jeremy Garelick
Genre: Action, Comedy, Crime | Cast: Adam Sandler, Jennifer Aniston, Tony Goldwyn, Melanie Laurent, Mark Strong
Netflix Release Date: March 31st, 2023
Moviemeter: 479
Adam Sandler continues to make big hits for Netflix, which is why to date, the streaming service and the legendary comedian have collaborated on over 10 projects together. Murder Mystery is the first to receive a sequel, and with the recent success of fellow crime comedy, Glass Onion, we expect Murder Mystery to be another huge hit.
Full-time detectives Nick and Audrey are struggling to get their private eye agency off the ground. They find themselves at the center of international abduction when their friend Maharaja, is kidnapped at his own lavish wedding.
---
What upcoming Netflix movie are you most excited about? Let us know in the comments below!