Money has proved to be an enduring inspiration for some of the bestselling artists of all time: from Pink Floyd pondering the "root of all evil" to the Wu-Tang Clan rapping how "cash rules everything around me".
Some superstars are bigger, though, so big they are not content with merely singing about money, or even making lots of it, but prefer to move entire economies with their vocal cords.
Beyoncé's Renaissance tour in Stockholm last month could be part of the reason for Sweden's higher than expected inflation figure, according to Michael Grahn of Danske Bank, who suggests the influx of her fans "probably" accounted for the majority of a 0.3% rise in hotel and restaurant prices.
But Queen Bey is far from the only independent woman with the power to deliver a diva dividend. Taylor Swift's The Eras tour could generate $5bn (£3.9bn) for the US economy – more than the gross domestic product of 50 countries – thanks to each concertgoer spending an average of $1,300, according to research by the online surveys company QuestionPro.
While the fanbase financial heft wielded by Swifties and the BeyHive is impressive, there is nothing new about blockbuster acts moving markets. Pop pickers of a more mature vintage can cast their minds back to 1964, when the Beatles came to the rescue of the British economy.
International currency exchange rates were fixed at the time, via the Bretton Woods system introduced in 1944. A 2014 International Monetary Fund report lays out how this left the UK with a persistently negative imbalance between imports and exports that put it at risk of a chastening downward revaluation from $2.80 against the dollar.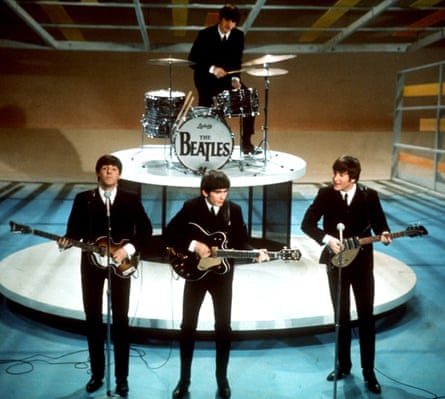 The Fab Four may have lamented the attention of the taxman but they proved a friend to the exchequer. According to the IMF report, the Beatles' sizeable "invisible export" income in dollars, Deutschmark and yen – derived from international ticket sales, appearance fees, royalties and performance rights – helped right the balance and stave off devaluation.
Today, Beatlemania is still worth about £82m a year to the Liverpool economy and supports more than 2,000 jobs, the local council found. The city also estimates that stepping in to host this year's Eurovision song contest, in place of war-stricken Ukraine, could bring £40m to the city. A study into the full effect is due out next year.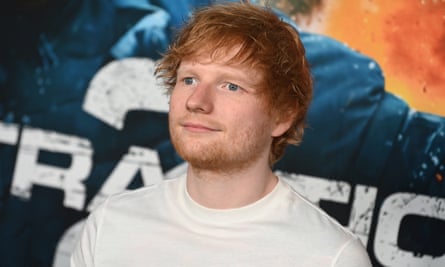 Ipswich council credited homecoming gigs by the Suffolk songsmith Ed Sheeran with a £9m injection into the town's economy. Research from the National Arenas Association backs that up, suggesting for every 10,000 gig visitors £1m is injected into the local economy.
At a national level, UK Music estimates the industry's contribution to the British economy in 2021 was £4bn – up 26% on 2020 but still down 31% on the pre-Covid all-time high of £5.8bn in 2019. Employment in the industry reached 145,000 in 2021 but remains 26% below pre-pandemic levels.
A UK Music report this year says Britain is one of a small number of countries that are net music exporters, along with the US and Sweden, and it sold £2.5bn overseas in 2021.
Jon Collins, the chief executive of Live, the voice of the live music and entertainment industry, says revenue from gigs and festivals in Britain is thought to have returned to pre-pandemic levels.
The group will soon release a report estimating that live music's "gross value added" – a different measure of economic contribution to that used by UK Music – was more than £5bn in 2022. "That includes the production, light and sound technicians, specialist haulage companies, a whole ecosystem that's built up around the talent," Collins says.
But he warns that the industry faces two main risks. One is the reversion from a pandemic-linked special VAT rate of 5%, similar to that charged across Europe, back to a standard 20%. The other is the lack of post-Brexit agreement between the UK and EU on a "cultural waiver" to allow bands to tour freely, rather than being turned away at the border.
"It's a major barrier," says Collins. "From the Beatles to Radiohead, there are stories of bands going off around Europe and coming back with a bigger fanbase and a more refined sound."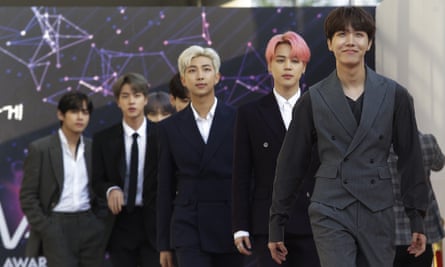 Any impediment could be damaging, given that global competition is hotting up. In South Korea, for instance, the emergence of K-pop as a global phenomenon has added a new string to the bow of an export-led economy better known for its manufacturing and technology prowess.
According to one admittedly optimistic estimate, K-pop is worth $10bn to the Korean economy, while in 2018, the Hyundai Research Institute (HRI) reported that K-pop band BTS alone accounted for an estimated $3.54bn.
In smaller economies, the potential for an artist to establish themselves within the national financial firmament is huge.
Sweden thanked Abba for the music by awarding the group a prize for their contribution to the country's exports. And legend has it U2 were one of Ireland's top three exports in the 1990s, before the economic boom that earned the country its Celtic Tiger nickname.
In 2008, it seemed as if Iceland, reeling from the hit its bank-heavy economy had taken from the financial crash, would require help from Björk in its hour of need. The esoteric and hugely successful artist teamed up with the female-led venture capital firm Audur to launch a sustainable investment fund.
Audur, has since merged with Virding and, as far as public information about its subsequent investment performance goes … it's oh so quiet.
Top 10 songs about money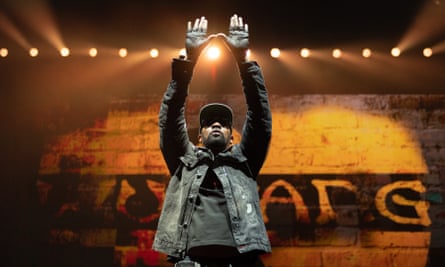 C.R.E.A.M. (Cash Rules Everything Around Me) – Wu-Tang Clan

For the Love of Money – O'Jays

Opportunities (Let's Make Lots of Money) – Pet Shop Boys

Money – Pink Floyd

You Never Give Me Your Money – The Beatles

Mo Money Mo Problems – The Notorious B.I.G.

Money for Nothing – Dire Straits

Money – The Flying Lizards

Gold Digger – Kanye West

Money, Money, Money – Abba