Gift-giving season is upon us—so what should you get for the film photographer in your life? We've put together a list of 18 gifts for film photography lovers should find both fun and useful, from inexpensive stocking-stuffers to high-end gifts that will last a lifetime. Here they are, arranged from least to most expensive.
A throwback camera strap
Every film camera should have a shoulder strap to keep the camera close to hand and prevent drops and damage. Modern-day digital-camera straps tend to be boring and bland, but the resurgence of film photography has brought a resurgence of film-era strap designs—classic multi-color and woven camera straps that go perfectly with classic film cameras from the 1970s, '80s, and '90s. Fun and functional, a colorful camera strap makes a great film photography gift.
A handy tool for an annoying problem
A film leader retriever is one of those handy little gizmos that film photographers don't realize they need until they really need it. Their function is to retrieve film that has been wound back into the cassette, and they have several uses, including mid-roll film changes with auto-rewind cameras and easy unloading for home development. Give one of these to your favorite film photographer and ensure that they have one when the need arises.
Some awesome limited-edition film
CineStill is known for limited runs of novelty films, and their latest is Redrum, a color film that puts an eerie emphasis on reds, oranges and yellows. It's basically 120 film spooled with the film base facing the lens, so that light doesn't go through the anti-halation layer. It's a good fun film that won't be around forever, so why not treat your favorite film photographer to a roll? (Note that Redrum is 120-size film, which means it fits medium-format cameras, not more-common 35mm cameras.)
Protection for their camera
Here's a handy bit of modern kit that works well with classic film cameras: Soft neoprene cases that protect cameras against nicks, bumps and drops. Sizing these modern-day cases for film cameras can be a little tricky, but a case for a compact mirrorless digital camera like the Fujifilm XT-series should work for most manual-wind cameras, while a DSLR case will likely accommodate larger auto-focus rigs with zoom lenses. Best to include a gift receipt in case the case isn't a perfect fit.
A new carry-all
Film photographers tend to haul a lot of stuff—lenses, filters, backup bodies, and film, film film. A camera bag on a shoulder strap is convenient, but it's also an open advertisement to would-be thieves. A purpose-built camera backpack, with padded compartments to protect components, offers a more discrete way to haul gear—and it's also a lot more comfortable to lug around.
The ultimate photographer swag
Dorky but very handy (and perhaps a little retro-cool?), photo vests are festooned with gear-sized pockets, and were popular among pros (and wannabes) back in the film days. Today, when most digital photographers can get by with a single camera and a versatile zoom lens, the photo vest is a bit out-of-date. But they're still useful when shooting film in a fast-changing environment. Among other things, a photo vest gives the wearer a quasi-official look, which can be helpful for slipping into places that an amateur photographer might not otherwise be welcome.
A way to keep the light out
These light-proof changing bags, also known as dark bags, have elastic-banded arm openings and provide a dark workspace when a full-on darkroom isn't available. They are primarily used for loading film onto reels for developing, but can also come in handy if a camera gets stuck or jammed—the dark bag provides a safe way to open the camera and either fix or unload it without damaging the film or the images on it. It's a great tool for any film photographer.
The original toy camera
The Holga was originally designed as a Chinese "people's camera", and was soon taken up by art photographers as a great way to put a new twist on their pictures. Holgas have distortion-prone plastic lenses and light-leaky body that introduce a random element to film photography—and thanks to rampant manufacturing inconsistencies, no two Holgas take pictures that are exactly alike. The humble Holga has been used for award-winning photos and allegedly inspired Instagram, and it's good fun for film photographers looking to try something different.
New film stocks
Lomography Try Them All 35mm Film Mix – $42

Speaking of funky photography, we must recommend something from Lomography, a company that makes funky film emulsions that reflect an alternate reality. The Try Them All pack includes four of Lomo's most popular emulsions, including two black-and-white films (muted Kino Berlin and super-sharp Kino Potsdam) and two-color films (faded-color Lomochrome Metropolis and color-shifting Lomochrome Purple). Lomography films aren't for everyone, and the Try Them All Mix is a great way to find out if your favorite film fanatic is also a lomographer at heart.
An easier way to wind
One way to save money on film photography is to buy 35mm film in bulk 100-foot rolls, which can be spooled (in whatever quantity the photographer pleases) onto re-usable cassettes. The easiest way to use bulk film is with a device called a bulk film loader, which makes the spooling process easy and even allows it to be done in broad daylight. Most bulk-roll film is black-and-white, so this is the best film photography gift for avid monochrome film photographers.
Some stability
Joby Gorillapod 1K Mini Tripod with Ball Head – $55

Compared to today's high-ISO digital cameras, film is s-l-o-o-o-w—and that means that as the light gets low, film photographers often need to brace the camera to avoid blurry photos from camera shake. JOBY's flexible GorillaPod tripod is small and easy to carry, and just the ticket for bracing cameras on uneven surfaces. The 1K model holds 2.2 lbs (1 kg) and is perfect for most 35mm SLRs; medium-format photographers will want the heavier-duty 3K model. 
A little analog variety
Film Photography Project Film Sampler Box – $44 to $120

Every type of film has its own characteristics, and one of the joys for film photographers is trying out new emulsions and discovering which films we like and which we don't. The folks at the Film Photography Project offer several sampler boxes, each containing several varieties of film. They're good fun and can may even lead to your favorite film photographer finding a new favorite film.
A way to DIY it
Patterson Film Processing Starter Kit – $96

For many film photographers, home film developing is one of the most satisfying and enjoyable aspects of the hobby, and it's also a big money saver—do-it-yourself processing is much cheaper than lab development. This kit from Patterson contains nearly all of the equipment one needs for home developing, including a tank, reels, thermometer, measuring beakers, and film-drying hangers. It's a complete set of equipment that will last for decades, making it a great film photography gift. Plus it comes with a sampler set of Ilford chemicals to develop the first two rolls.
Some instant fun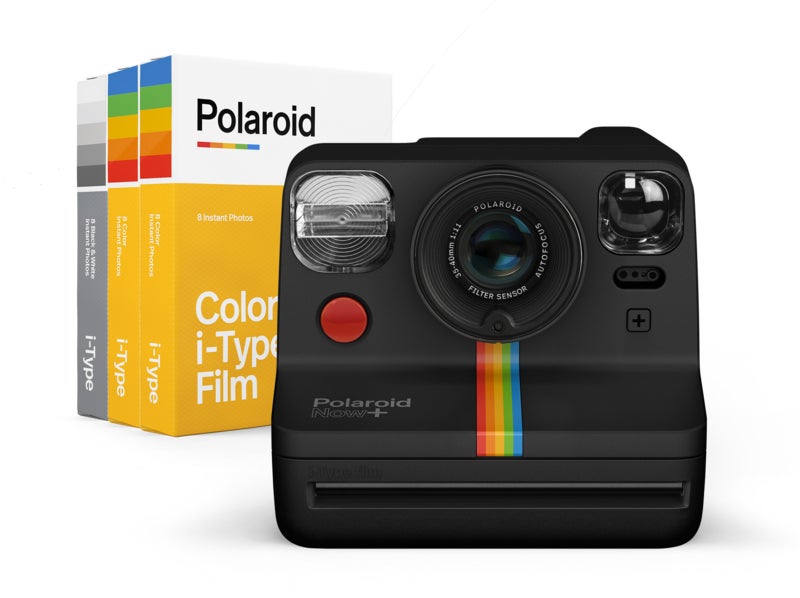 Polaroid Now+ Instant Camera Starter Set – $195

Check Price
The brand-new Polaroid Now+ is an instant camera that allows an unprecedented level of creative control. Using a smartphone app that communicates with the camera, the Now+ offers aperture-priority and full manual exposure control, time exposures, and other features that for ages were all but unheard of in the world of instant photography. The standalone Now+ camera costs $149, but for gift-giving, we recommend the Now+ Starter Set, which includes three packs of i-Type film, two-color, and one black-and-white.
Another way to DIY it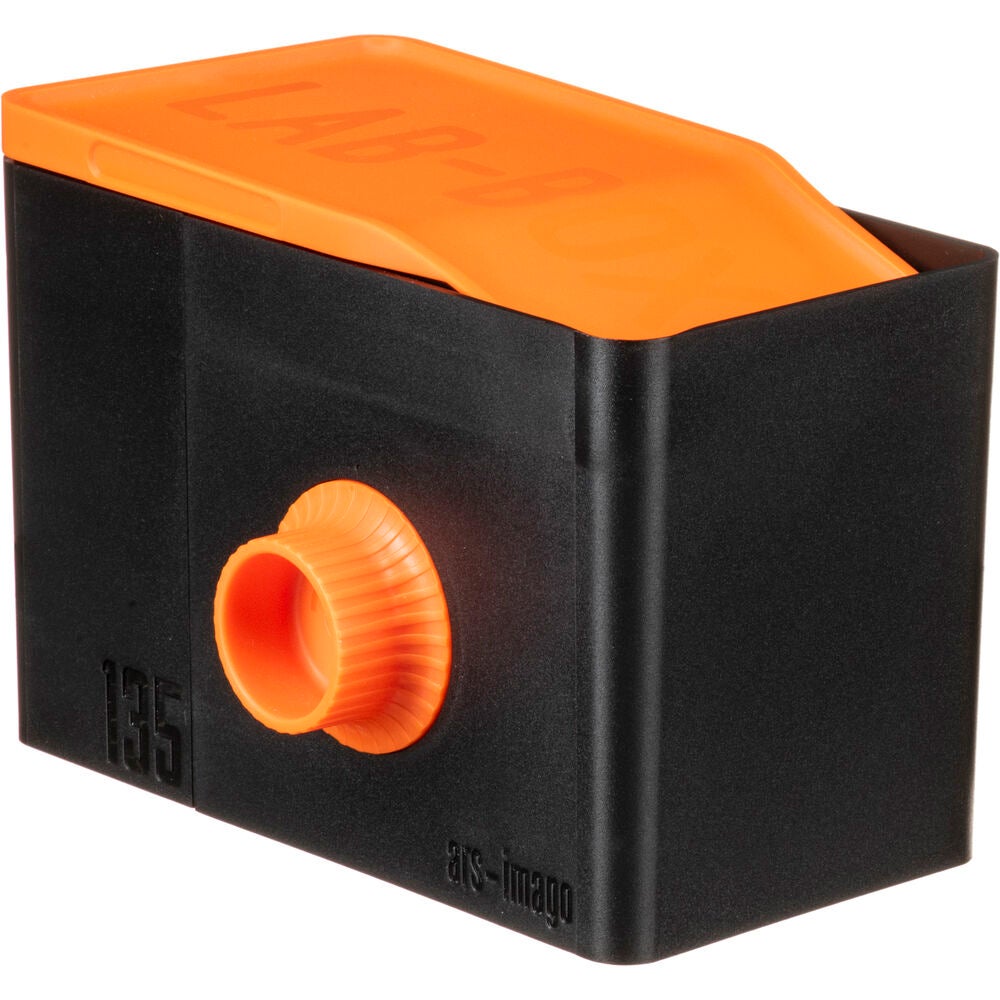 Ars-Imagio Lab-Box Film Developing Tank – $200

Check Price
One of the more daunting aspects of film developing with the Patterson kit listed above is loading the exposed film onto developing reels, which must be done in complete darkness. The innovative LAB-BOX offers an alternative method of developing, thanks to an innovative mechanism that pulls film out of the canister or reel without the need for a darkroom. The LAB-BOX is a great gift for film photographers who have expressed an interest in home developing but are intimidated by the process.
A fancy way to measure light
Sekonic L-308X-U Flashmate Light Meter – $219

A hand-held (or external) light meter is more precise and less error-prone than the light meters built into most cameras, allowing film photographers to get better precision in their exposure settings, which in turn makes for better prints and scans. It's also useful for older and larger cameras that don't have light meters. The Sekonic L-308-XU is a reasonably-priced hand-held meter that is packed with features, including the ability to meter for flash and strobe photography. It's a great film photography gift for film photographers looking to improve their technical skills.
A better way to digitize
Today, many (if not most) film photographers have their photos scanned rather than printed, but the cost of having a development lab scan photos can really eat into one's budget. A home scanner like the Plustek 8200i produces high-quality scans of 35mm negatives and slides, and produces results as good as—if not better than—all but the highest-cost lab scans. For avid modern-day film photographers, a scanner is a must-have and a big money-saver.
The ultimate film camera
Hasselblad 500-series camera – $2,000 and up

For many film photographers, a Hasselblad is the dream camera. The 500 is a medium-format SLR that offers easy handling, lovely (and long-lived) mechanical construction, and fantastic optics. Hasselblad no longer makes the 500, but there are plenty of well-cared-for used examples available. 'Blads are system cameras, so make sure you get the complete kit; we recommend a 500C or 500CM setup with body, viewfinder, 120 film back, and a lens (80mm is a good place to start). A Hasselblad is an expensive investment, but the best gift for film photography to make your favorite film photographer's dream come true.